Dhanlakshami Part 1: The metamorphosis of Chikankari into wedding wear
Last Deepawali, my choice of festive movie of the year was, Nadiya Ke Paar. A 1982 classic under Rajshri Productions, this sleeper hit has one of the most wholesome and refreshing wedding scenes I saw in a long time.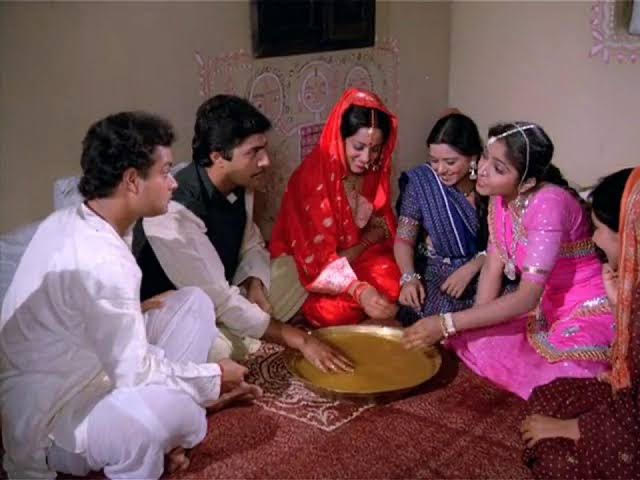 For past 2 years, we have talked so much about Intimate Weddings, and paring down the Big Fat Indian Wedding into the laidback, intimate, momentous wedding that is full of wholesome beauty, enjoyment of rituals, traditional wedding songs in a small beautiful set up instead of loud DJ music; handmade rural and traditional décor that was always sustainable, region specific cuisine that is absent with Big Fat wedding caterers, and most importantly the return of Traditional Textiles in all their glory.
The Wedding scene from Nadiya Ke Paar delivered just that, and almost four decades ago!! This is where Intimate Weddings are headed, a breakaway to simplicity from cacophony of past two decades, that have started defining weddings. The textiles in the film were noteworthy, with the men in white silk kurtas, and the women in blazingly beautiful Banarasis – Emerald, Red, Rani Pink.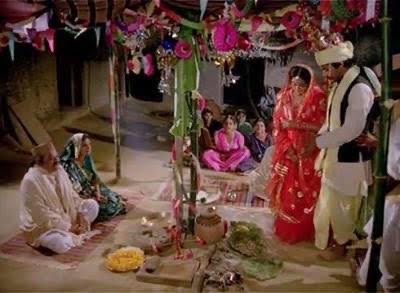 As I was watching that scene, mesmerized, my mind started reminiscing the weddings I saw as a child in my family, and naturally tried to remember where did Chikankari fit into those weddings. What was the evolution of Chikankari, and when did it finally become a serious contender of wedding wear?
Here I will delve into a bit of its history of use, post-Independence.
Chikankari has seen a lot of changes, pre and post independent India. A heritage craft, that is widely practiced and GI tagged, from Lucknow, it was heavily patronised by nobility and aristocrats, for the longest time, as smart casuals.
This continued in 1950s-1980s in the erudite strata of the society. My earliest memory is, ladies of the house wearing Taant like sooti dhoti (kalaf lagi aka starched) with delicate Chikankari work & the men sporting fresh white kurtas with light Chikankari; this was particularly worn when someone was coming over to meet, a cinema outing, or going to a relatives'. We as kids also had our kurats, which we would outgrow soon, and they would be handed to our younger siblings.
From 1990s, Chikankari found itself at an interesting crossroad.
This age marked the complete devolution and devastation of casual wear Chikankari.
On the other hand, it also marked the evolution of Fine Chikankari reaching Hollywood Red Carpet when Dame Judy Dench wore a Chikankari gown for the premier of a James Bond Film.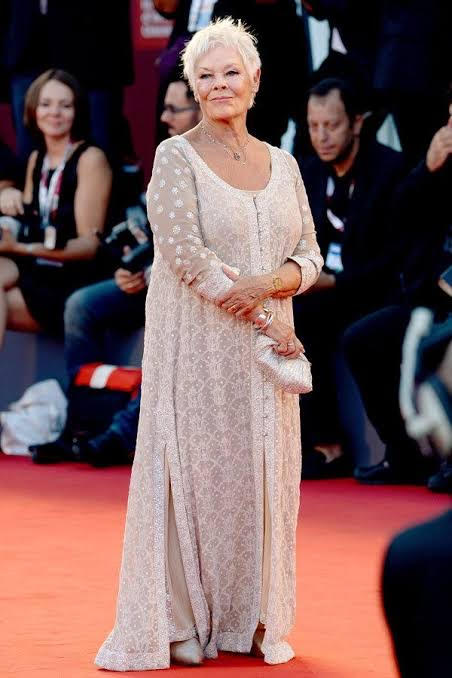 Some prominent families in India also patronized Chikankari as High quality Wedding wear.
It was at this time, that Chikankari on Pure Georgette Silk saw an upswing, that it is enjoying to this date. Mulmul-e-Khas was a thing of the past, as neither it was woven any longer, and wedding/festive wear requires Silk or richer fabric by most.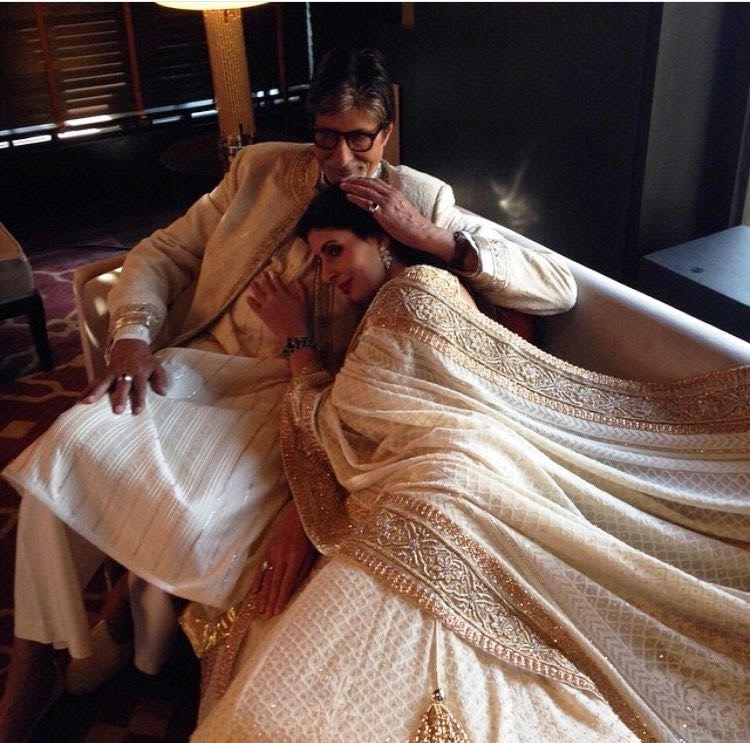 It was also easy to anoint Pure Georgette with Mukaish. For a long time, Chikankari with Mukaish was the de facto Wedding Wear Chikankari look.
Pearls, cutdaana, sequins were anointed as an extra step of "innovation" by some leading designers. It is ironical that the innovation was not done with more nuanced and less used/rare motifs of the past. You would think that would be at least expected if one is a designer, and is adding a new dimension to already prevalent work repertoire of Chikankari.
But adding cutdaana and sequins was the "innovation".
While it certainly ushered Chikankari into the elite party circle, it also earmarked an exclusivist look, that did not take into consideration anyone who liked wearing a decluttered look with more variety of fabrics. This version of Chikankari decidedly moved away from the core of the craft – understated elegance. This was a gaudy version of an erstwhile craft known for its sublime palette.
This changed yet again in 2010, when the Internet provided the democracy for small scale, but fresh ideas to emerge in the market.
Digital India provided that platform to break the monopoly of tired ideas, and usher in fresher and functional approach towards many aspects of living, indigenous enterprises being one of them.
In crafts sector, many such brands emerged, who changed their field of work to explore a life in the heritage crafts of India.
Meiraas is one such brand.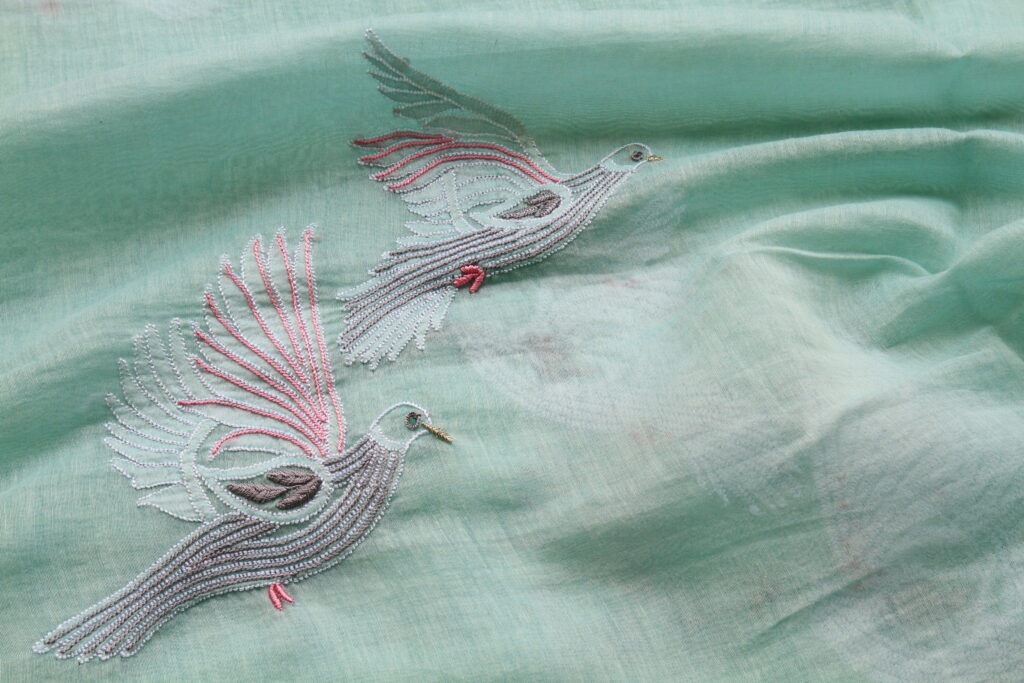 Rooted in Lucknow, exposed to the diverse life of a metropolis, we saw a clear need gap in exploring more Functional formats of Chikankari, that later metamorphosed into Classic Functional Heirloom Chikankari.
Chikankari that reaches out to its heritage aspect, is certainly luxurious, but also functional for a set of audience who was willing to adopt Sustainable Fashion and leave behind the "one time wear" monstrosity foisted upon them since 2000s.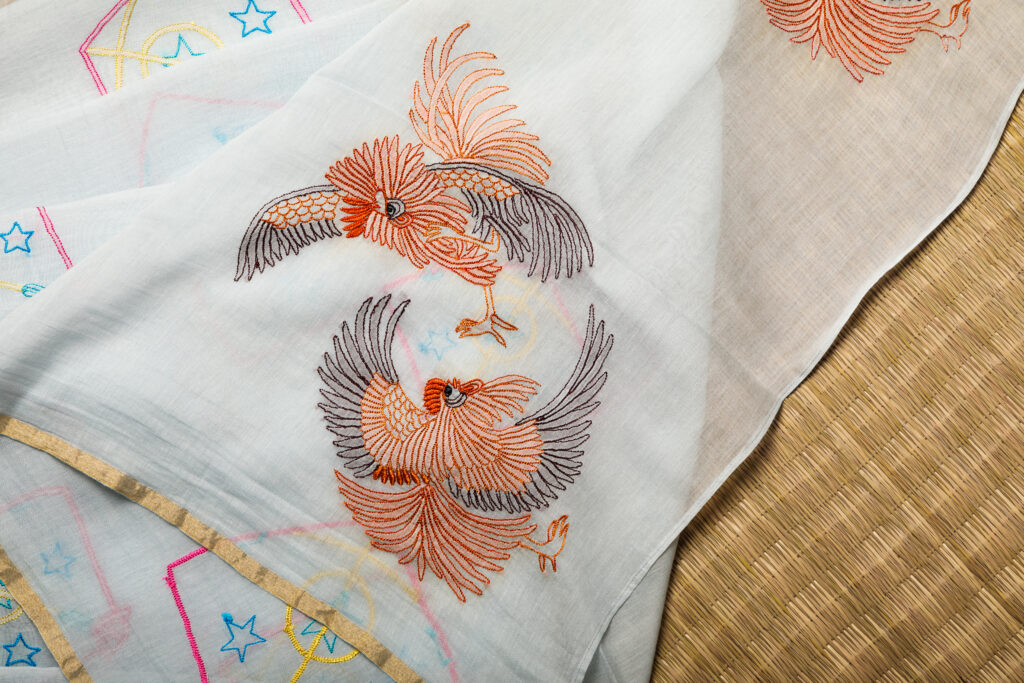 Meiraas has been a front runner in introducing fabrics like Chanderi, Maheshwari, Cotton Silk, Linen, Zari Silk, Tussar (authentic) Silk amongst many other fabrics, in Chikankari, making them a favourite for our patrons who want to explore outside Pure Georgette, and sport a classic look, along with handing down such precious embroidery Art through generations.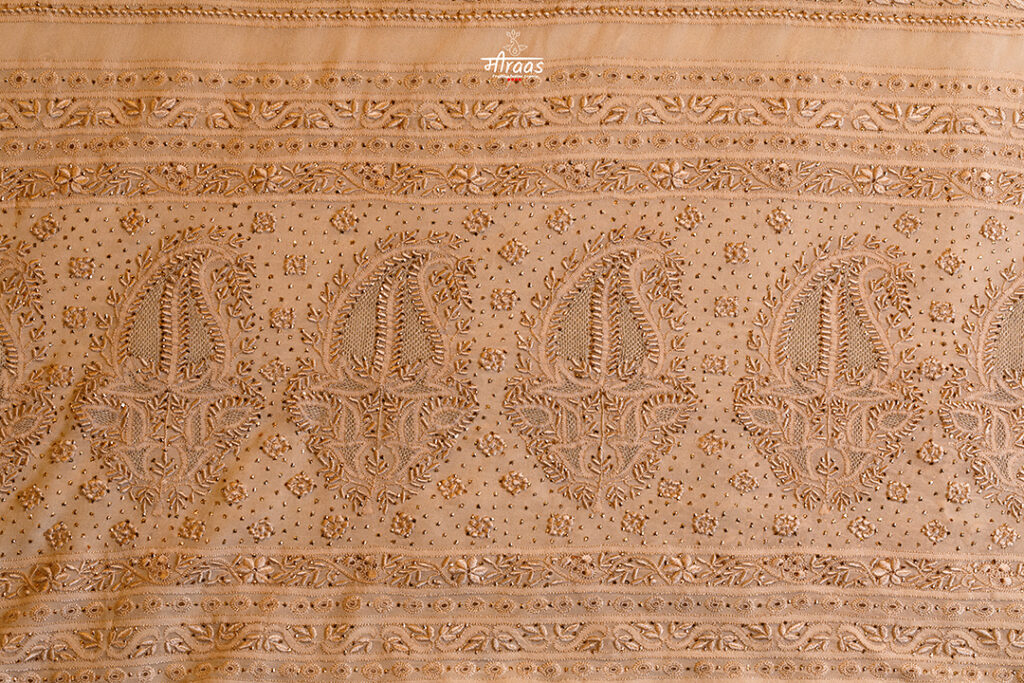 To conclude this write up, Chikankari is now certainly a serious contender in Luxury Wedding Wear. Its timeless appeal and functionality, coupled with a fresh look amidst multitude of other crafts, has made it a popular choice. My understanding is that Chikankari will now be a part of the crowning glory of handpicked wedding wear sarees, while it will also balance its role in elegant casuals for Everyday Luxury Wear.
The author is a Commerce and Economics student and has worked on Retail as a sector since 1997. Her Diploma Project in 2002 was on Retail Industry, for which she closely worked on reports of KSA Technopak. She has handled advertising revenue of the topmost Global and National brands for almost two decades and deeply understood retail pattern across sectors like Telecom, Home Appliances, Education, Lifestyle, Aviation, F&B, etc. She started her own retail enterprise in Fine Handcrafted Textile in 2017 to come to a well rounded conclusion.
Coming Up Next: Why we chose Dhanlakshmi as the name for our Wedding/Festive Chikankari Collection