About the Collection: This light grey delight of a Mulmul Cotton Saree was designed keeping a Sea Beach in mind…truly!!! Our Aqua Theme ShibhoriSaree has Sea Turtles made via Tie & Dye Shibhori technique on this very Vacation Wear saree.
SEA TURTLES & SUNNY TRIESTE
Story of the Blog: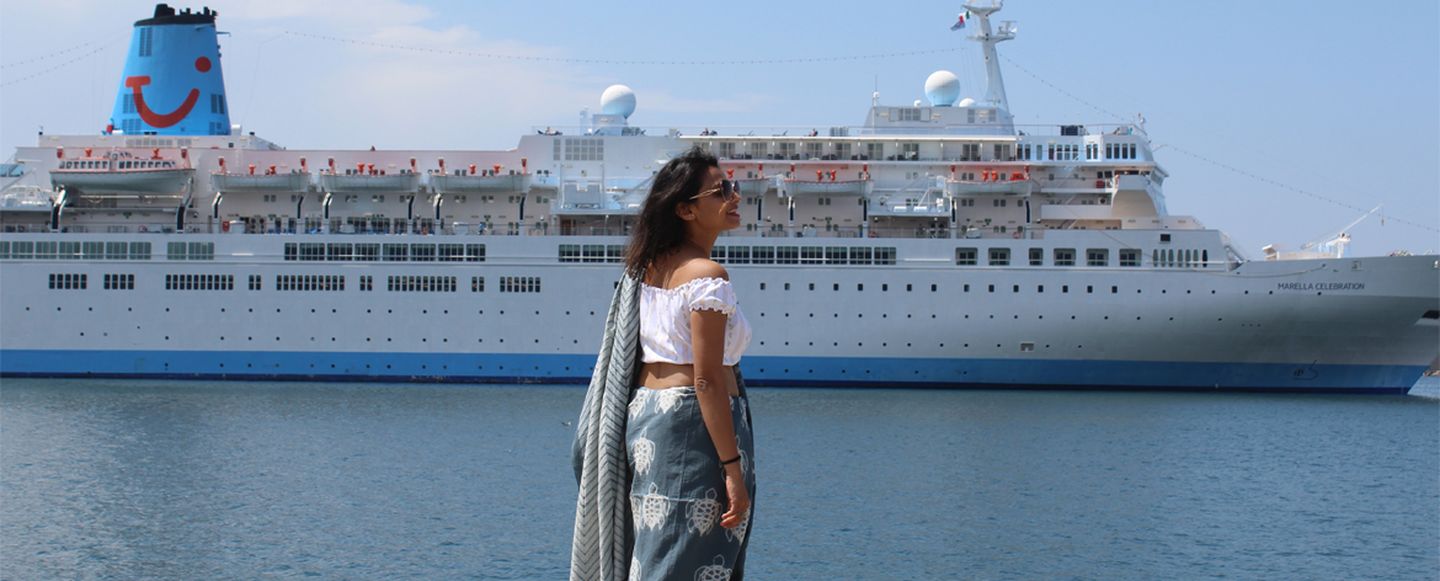 When Bhavita of Travelista In A Saree chose to take this saree of ours to her vacation in sunny Italy, we knew this was just the right fit. Bhavita's excellent sense of merging her sarees with her travel tales made this an outstanding visage for us!!!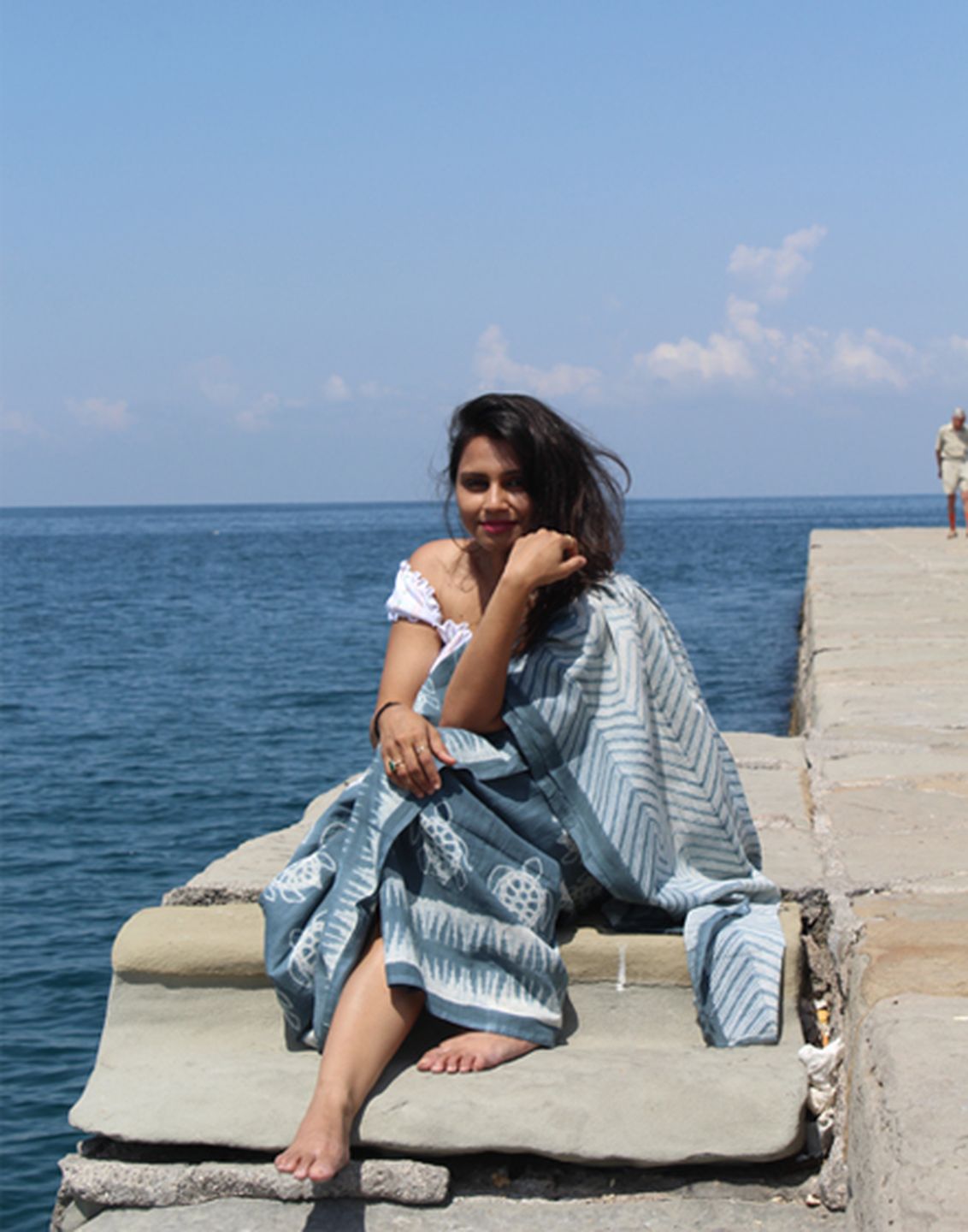 We had closely observed NUI Shibhori for over one year before starting to develop a concept collection on this Craft.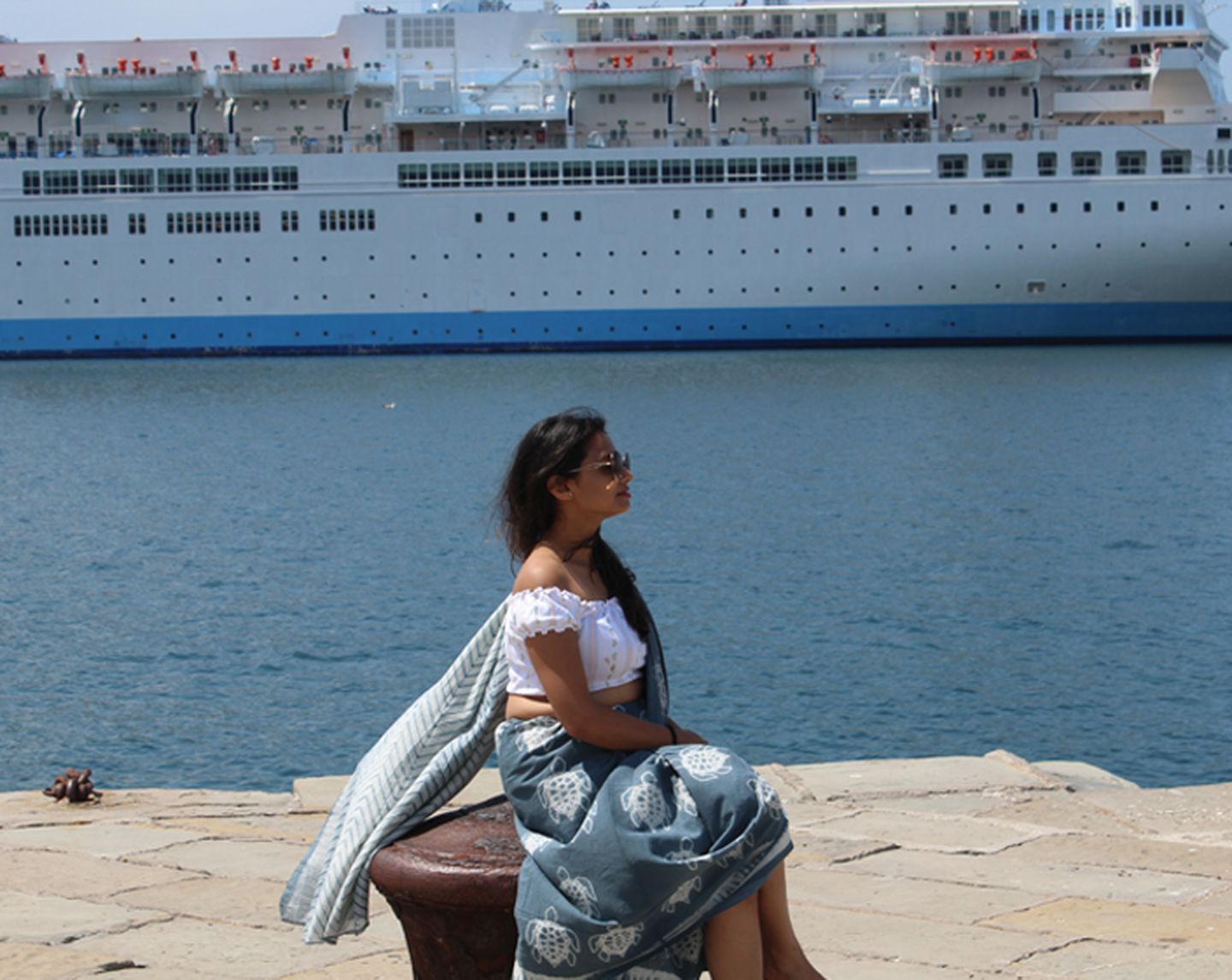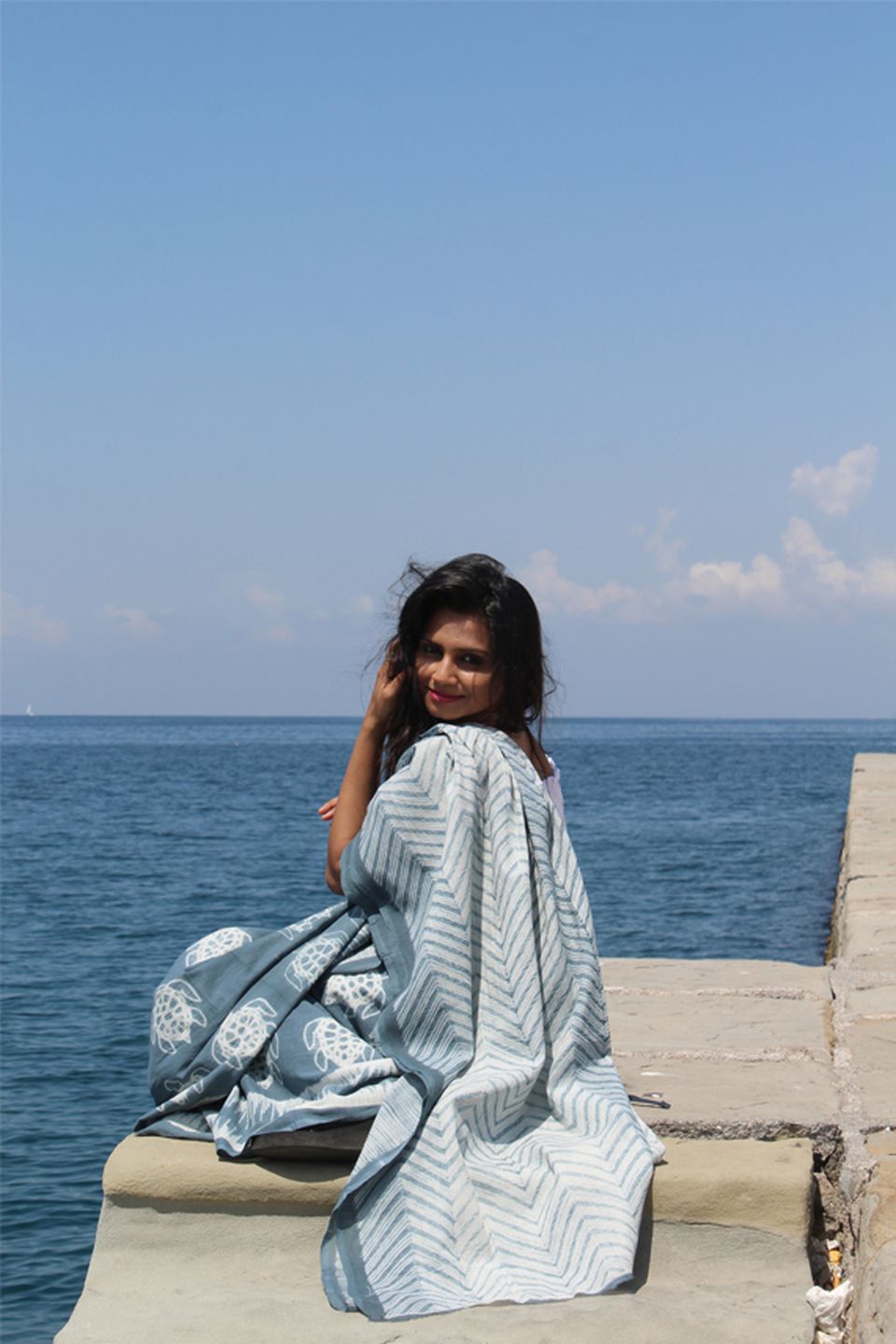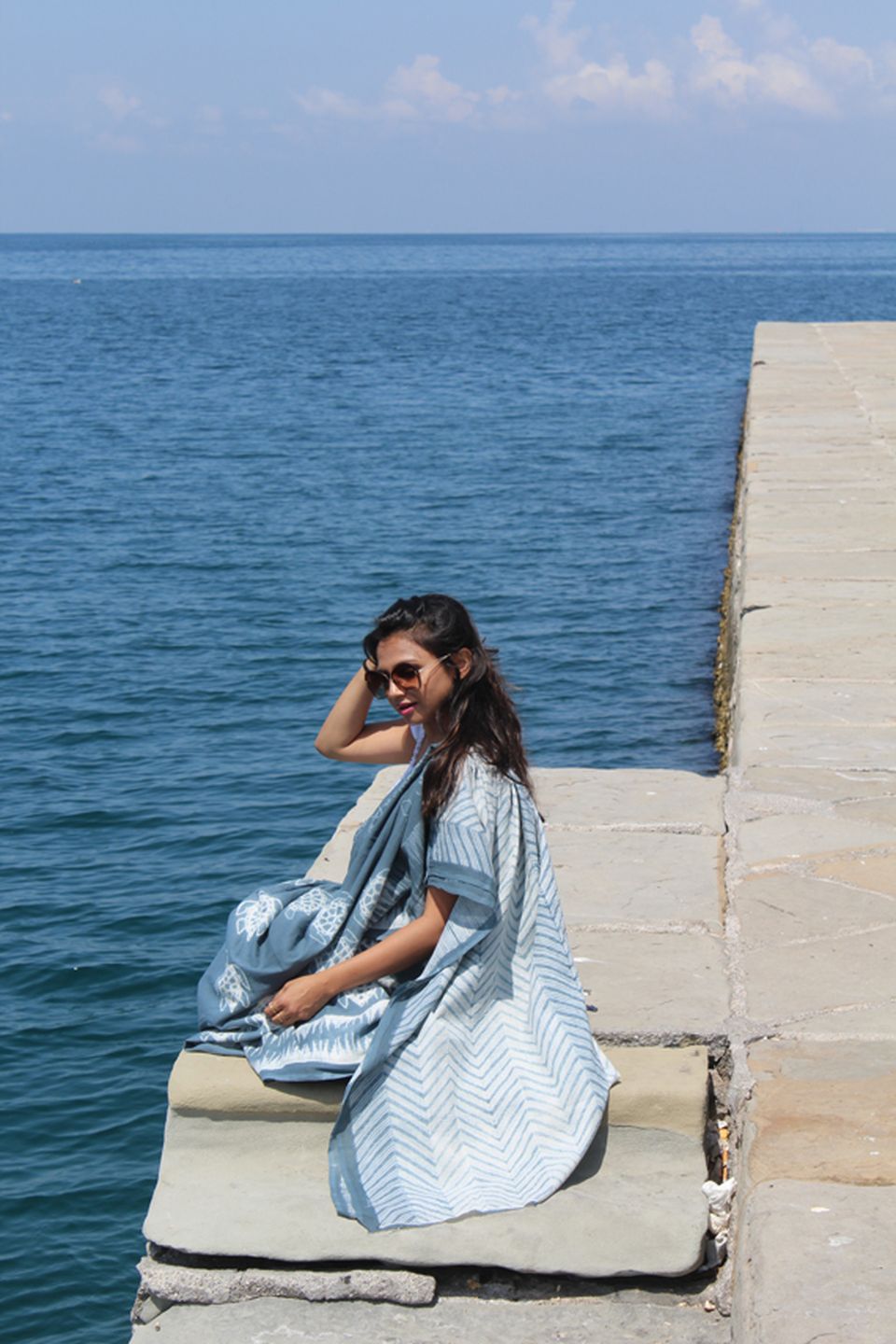 Aqua is one of the themes we have worked upon for Kathaa collection, & this beautiful grey mul cotton saree with Sea Turtle motifs was designed from hand drawing stage to final tie & dye stage by us.