About the Collection: Kosa Khadi Cotton from Jharkhand looms & fine Resham Chikankari from Lucknow are not a blend that was not imagined easily. After all they come from two diverse thoughts & Worlds. We, however, love marrying diverse thoughts into an unforgettable Art Piece of a saree!!
This is how we created our Bestseller – Kosa Khadi Cotton Sarees with Chikankari – a tough to achieve combination, but one that was instantly a hit.
Nomadic Wardrobe
Story of the Blog: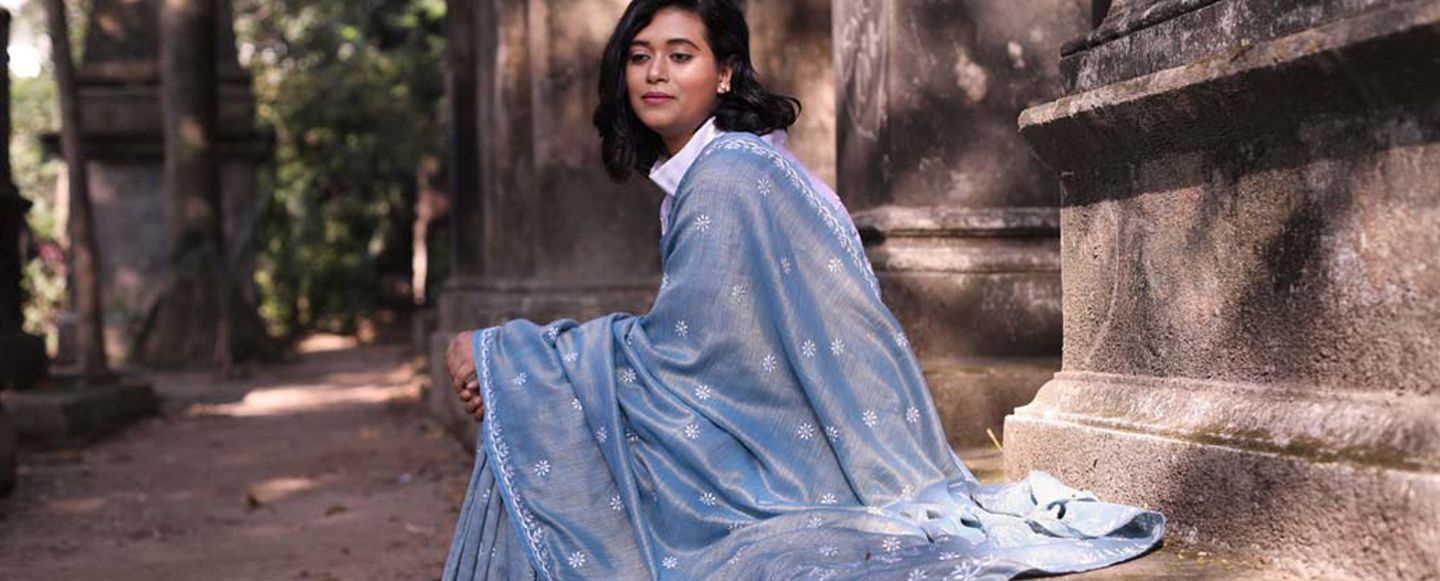 Nomadic Wardrobe aka Sharmishtha Guha, was our natural choice to
be a brand ambassador of these sarees.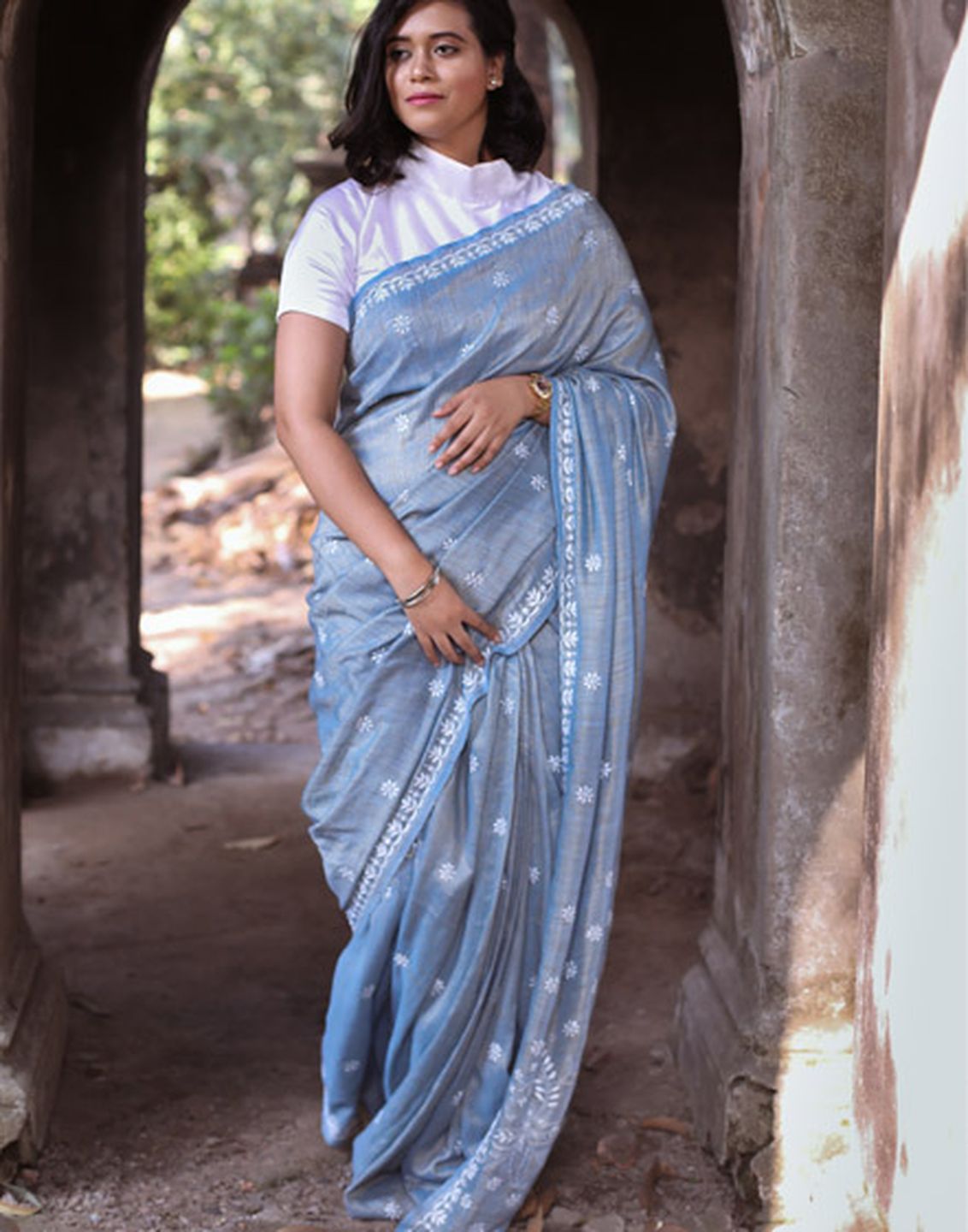 That happiness of a beautiful creation is visible in the easy &
effortless charm of Sharmishtha in this blog.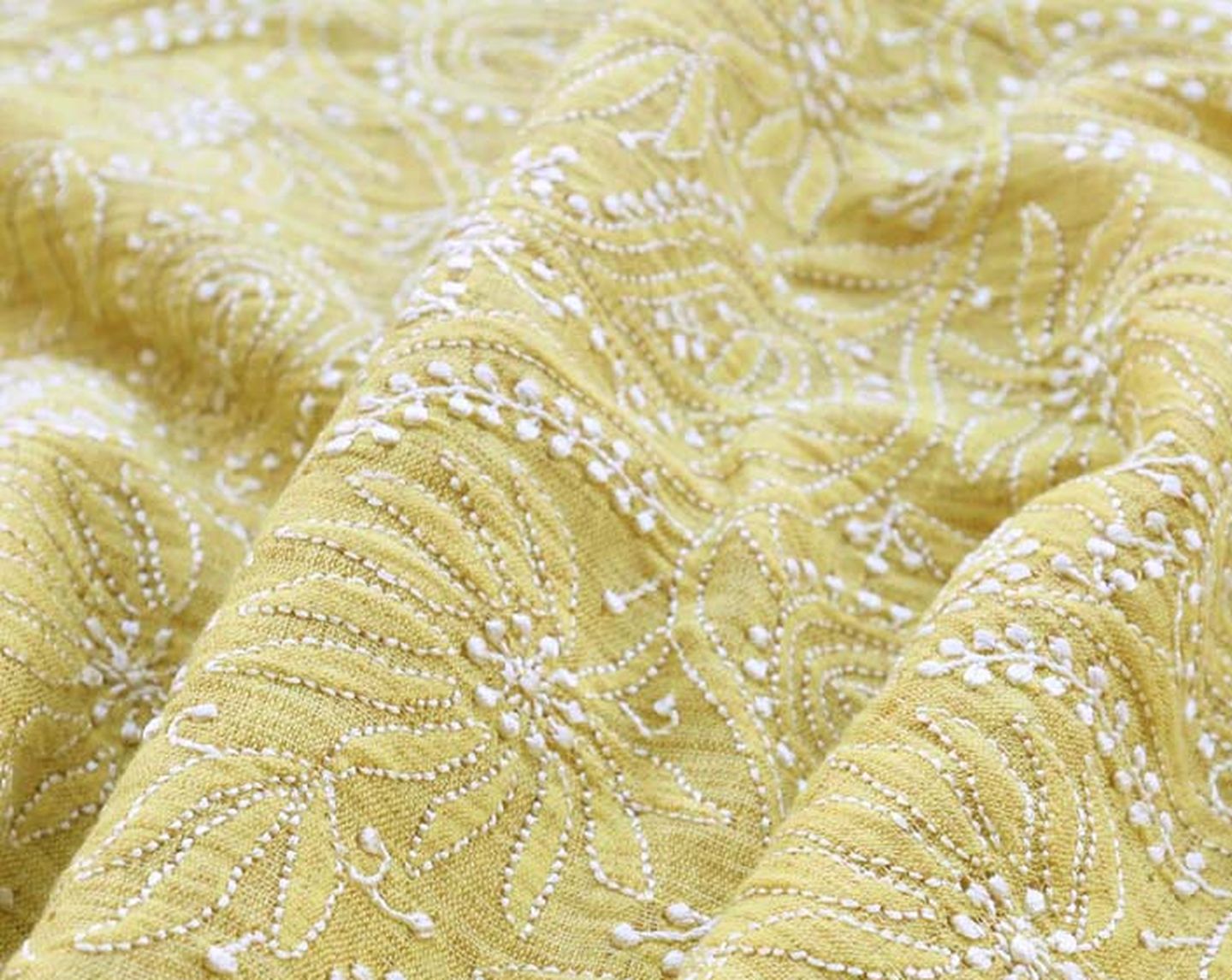 The sarees were a first to embroider by Chikankari artisans who are not used to such fabrics. They had first given up thinking this material cannot be worked upon. But we insisted. Gradually when the final result came, they were as happy as we were!!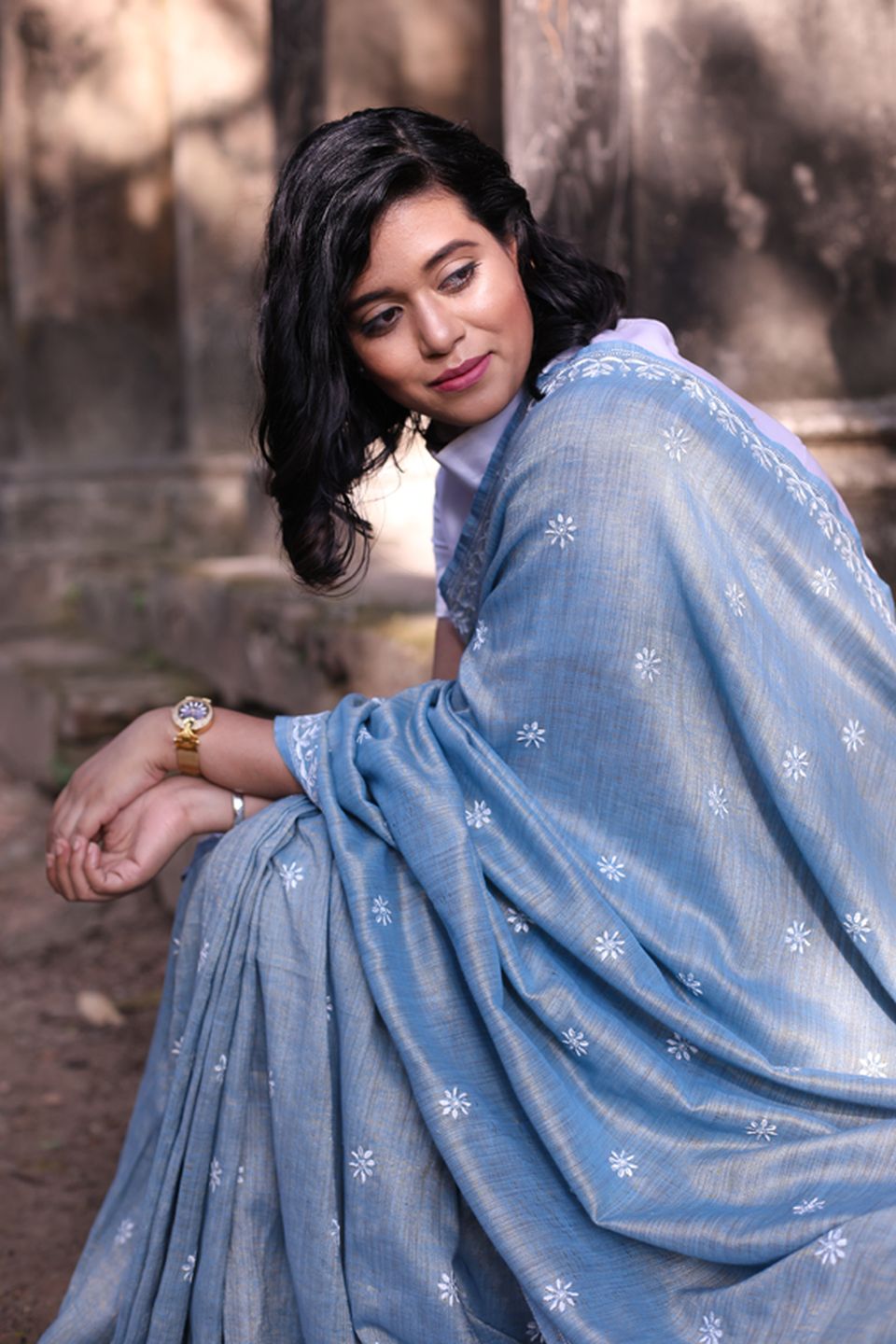 Being Kolkata based, Sharmishtha understands the blend of both Worlds of fine arts like Chikankari , & the raw beauty of Khadi Cotton.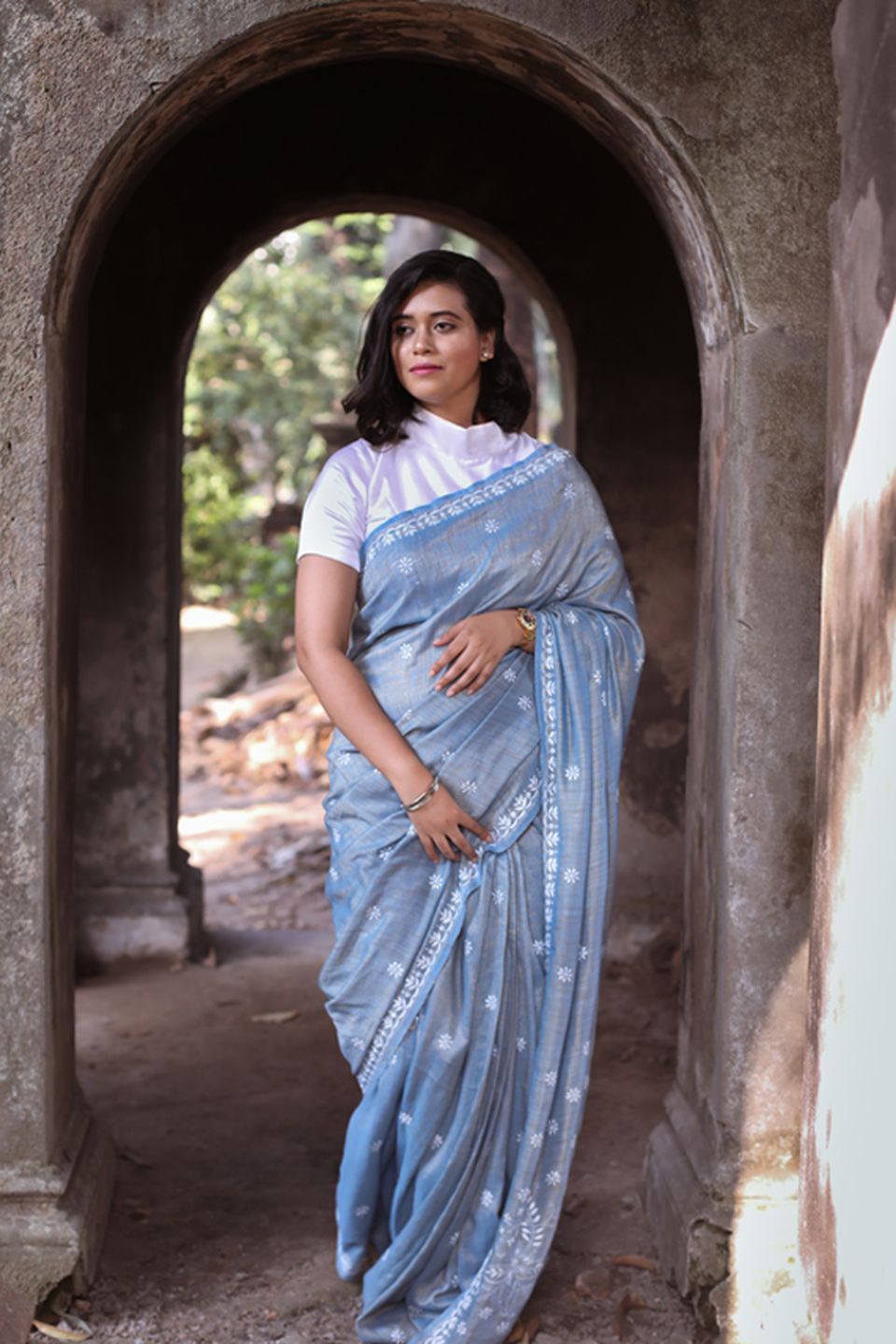 She styled the saree around Vintage charm of Old World regal glamour, like a throwback to legends like Maharani Gayatri Devi.