About the Collection: We blended two distinct historic dynasties into one with our Collection of Chikankari (Nawabi era) on Maheshwari weave (Holkar dynasty). A blend of two cultures, each saree in this collection is handcrafted as a Concept so that you end up with a unique piece of art to drape.
Travelista in a Saree
Story of the Blog: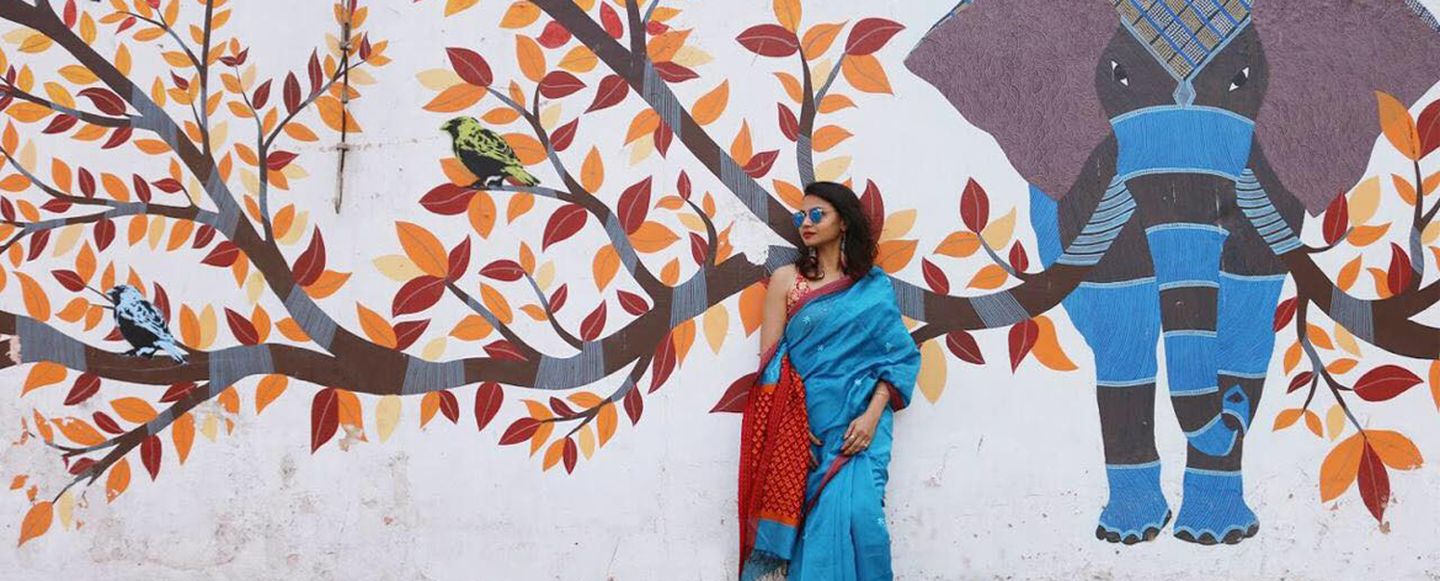 Roohani, her effervescing presence, still lights up a millions stars in the lanes of Dilli Bazaar. So what if the bazaar is different in the modern day, her ever-charming spirit is what gives it life.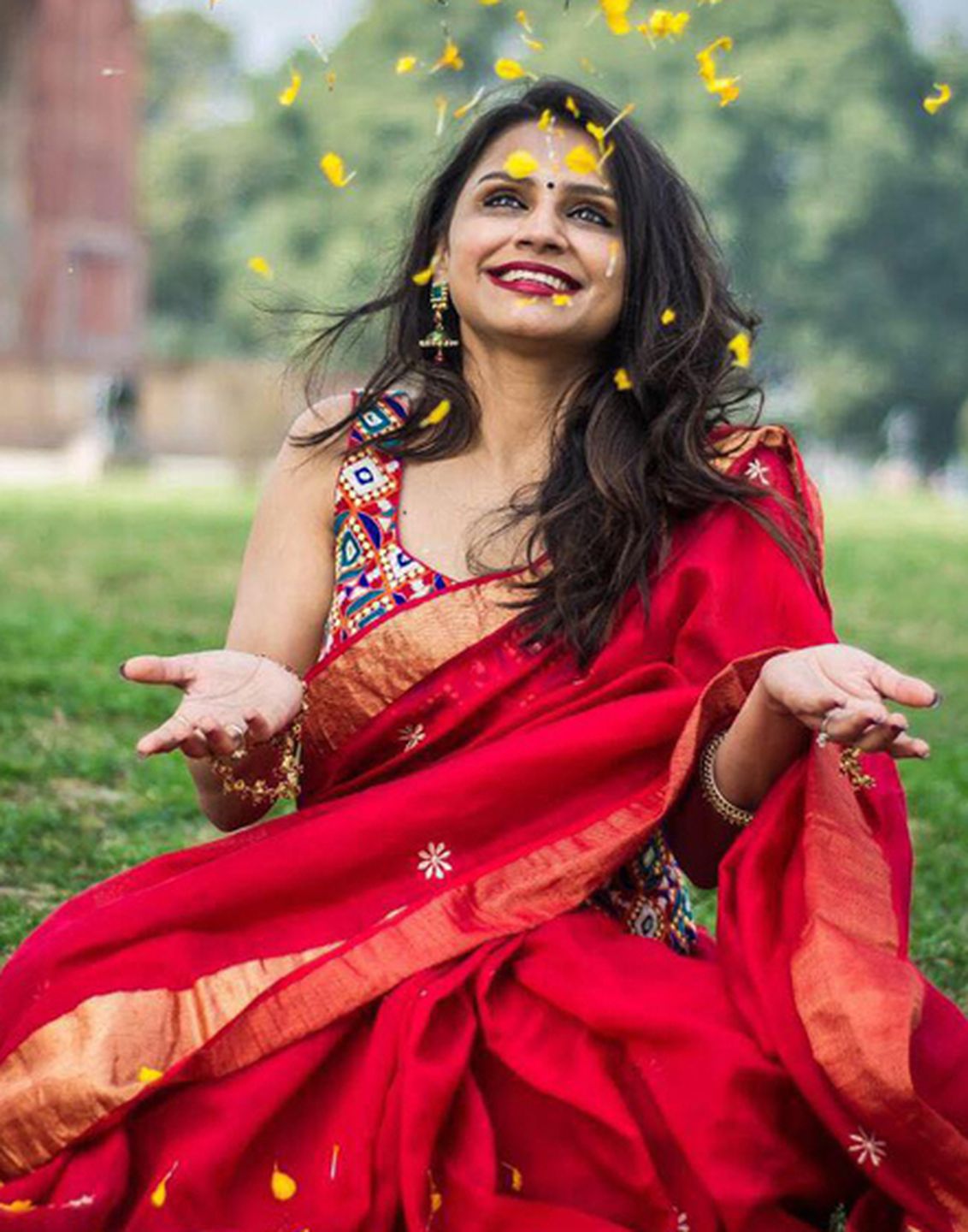 Rooh, still one in spirit, reminisces the beauty of the palaces when they were laid first, & explores them again in this new age.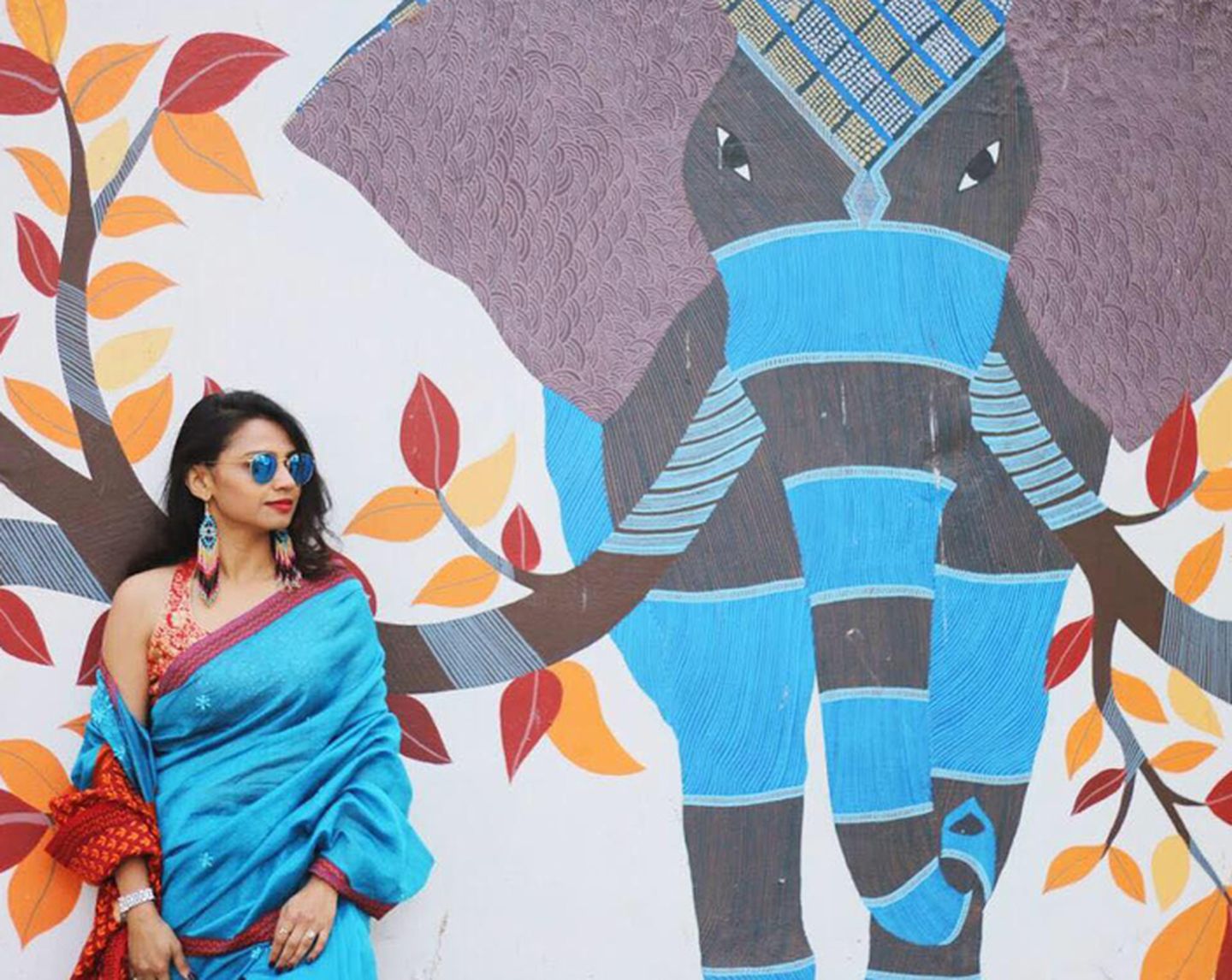 Roohi, her omnipresence, explores her old city as it has now turned into an Art Gallery.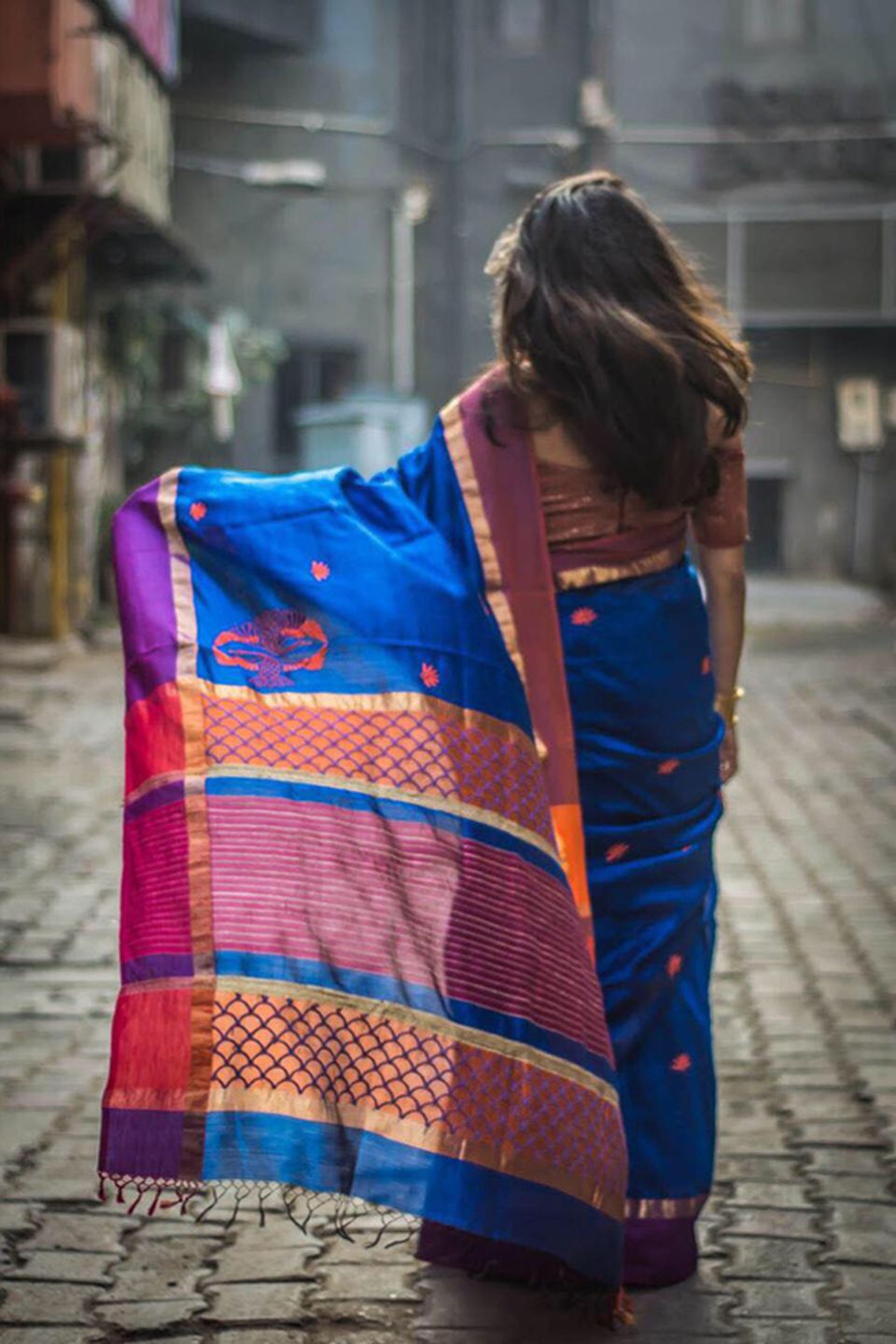 Travelista In Saree, BhavitaModi, is ethereal as a queen in our MaheshwariSarees with Chikankari, a blend of two heritage arts.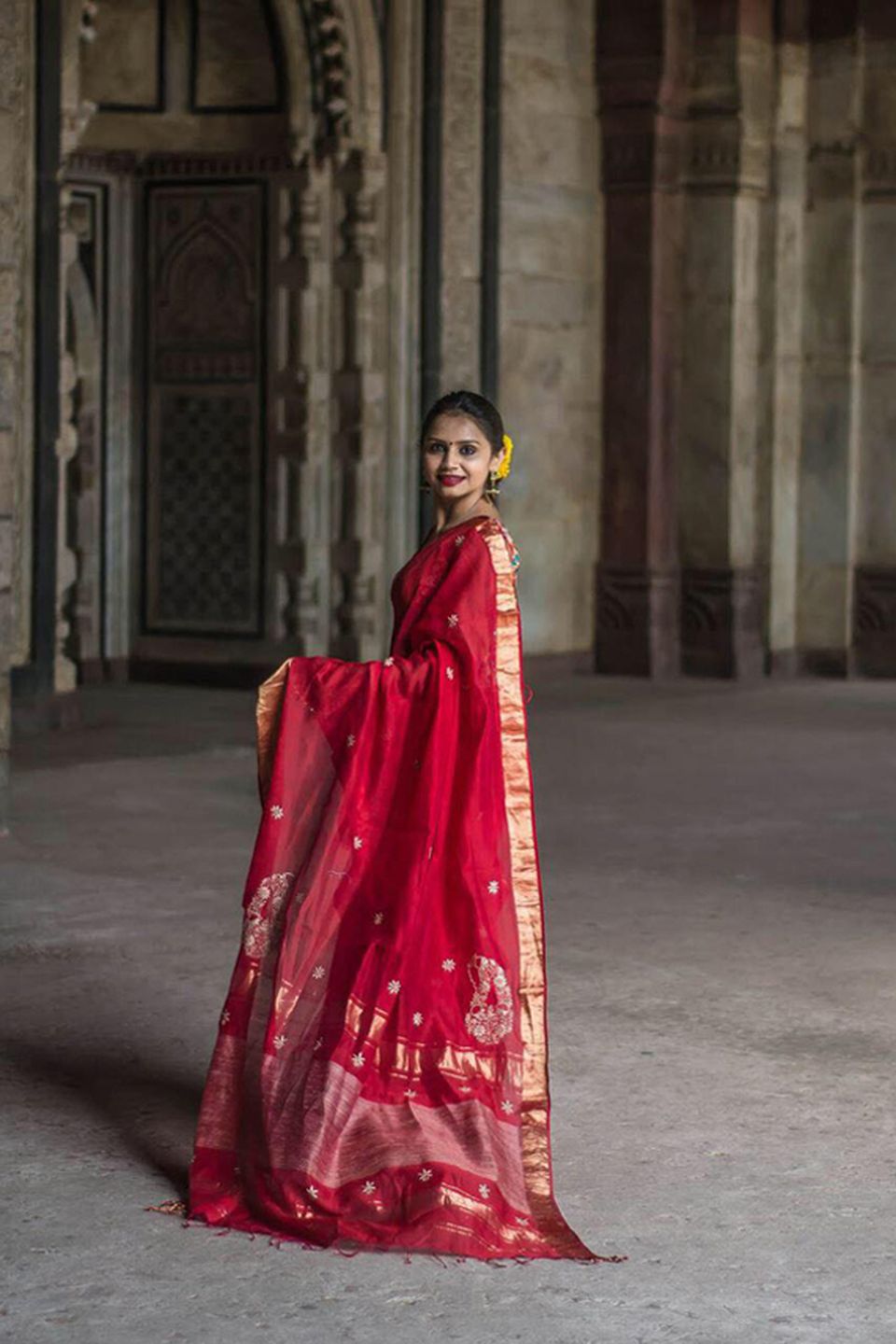 Bhavita explores the city of Delhi, like an Empress. She is the shadow reborn of the Begum that walked these halls, these gullies, these bazaars.