About the Collection: This beautiful MaheshwariSaree is an example of a very complex & beautiful weaving style in MaheshwariSarees. We have further enhanced them with hand block prints.
Swati Mukund
Story of the Blog: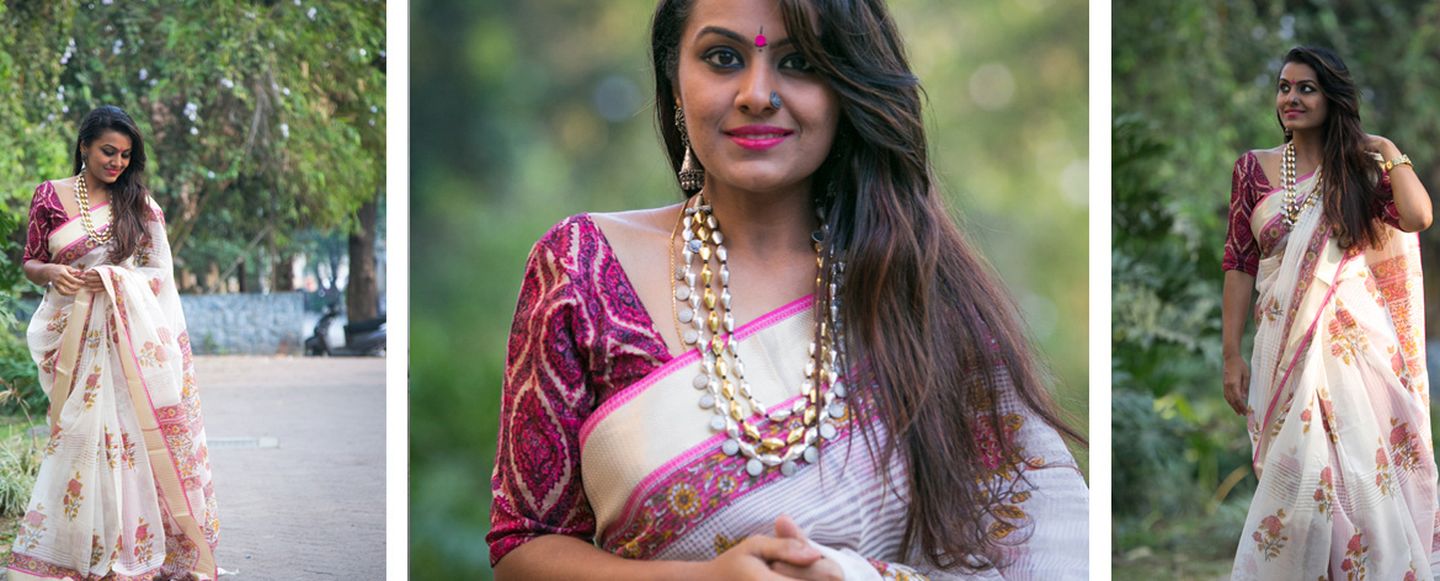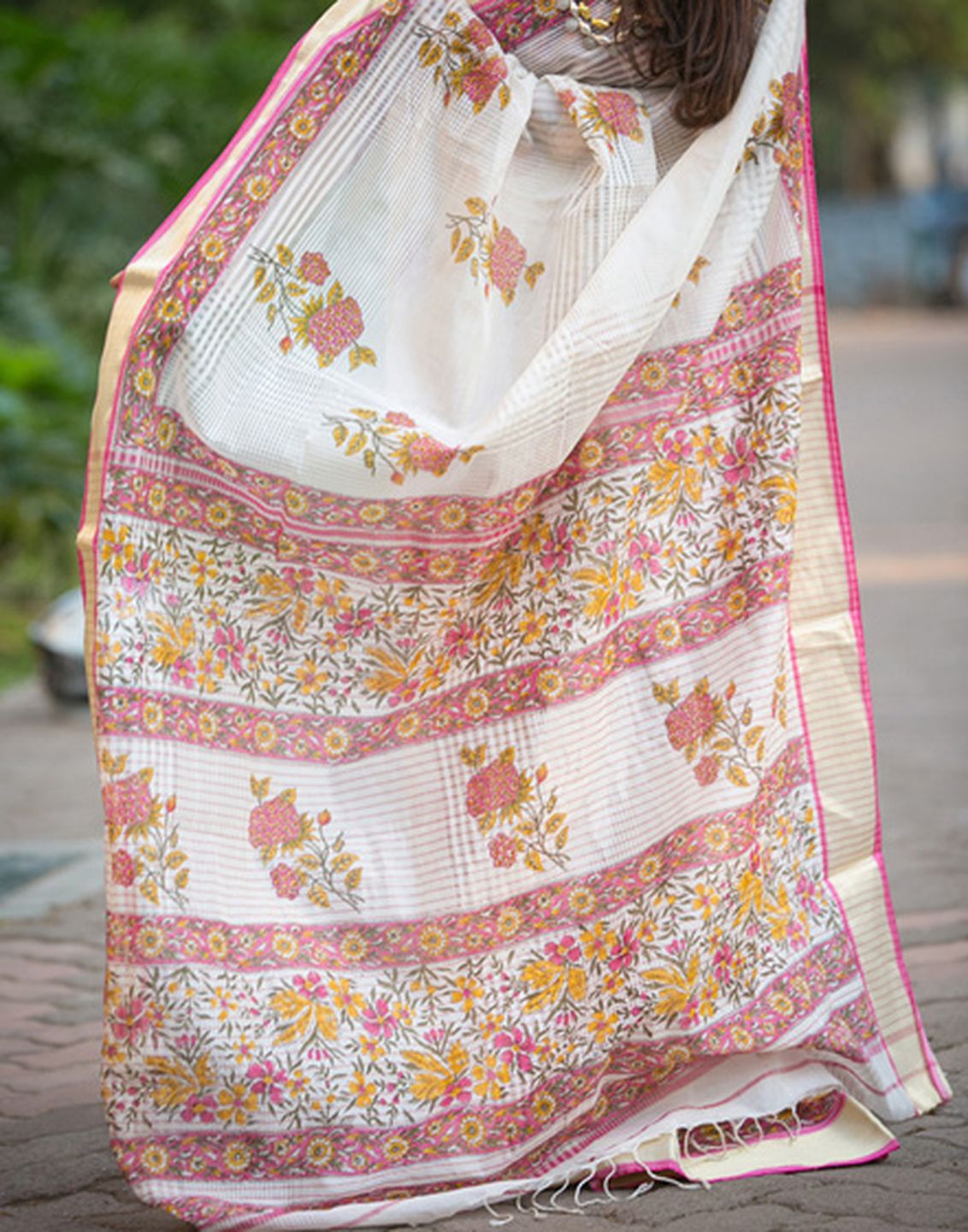 While denting is still used in Maheshwarisarees, these sarees have are outstanding art pieces, as they have Micro to Macro checked patterns of Denting in one saree!!! A rare piece of Art!!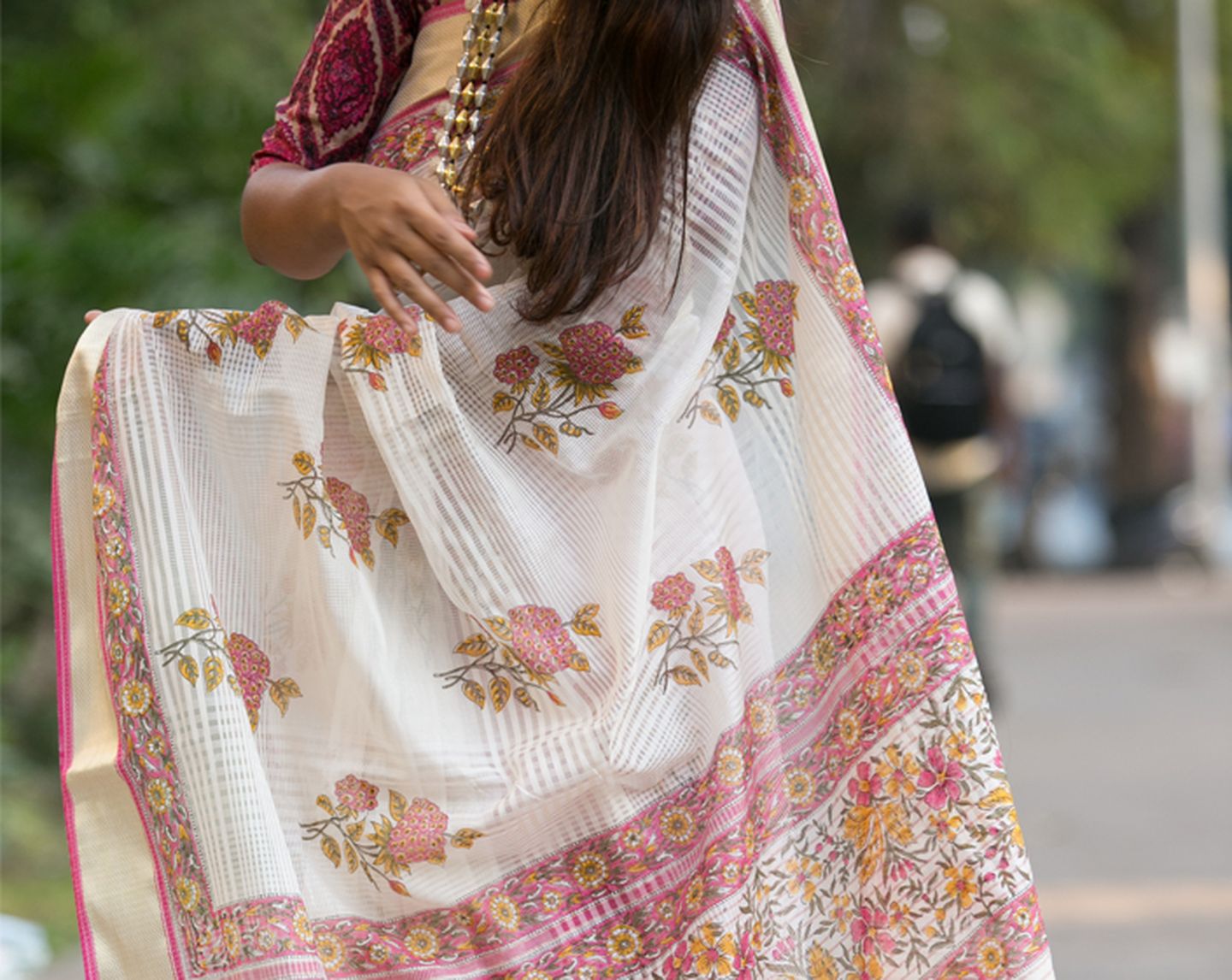 The beautiful & graceful (with an Old World Charm) persona of Swati was an apt fit for these Maheshwari Classics that we got created after investing a long time. The weave is "denting" technique that creates patterns like net using transfusion effect on Weft of the Loom.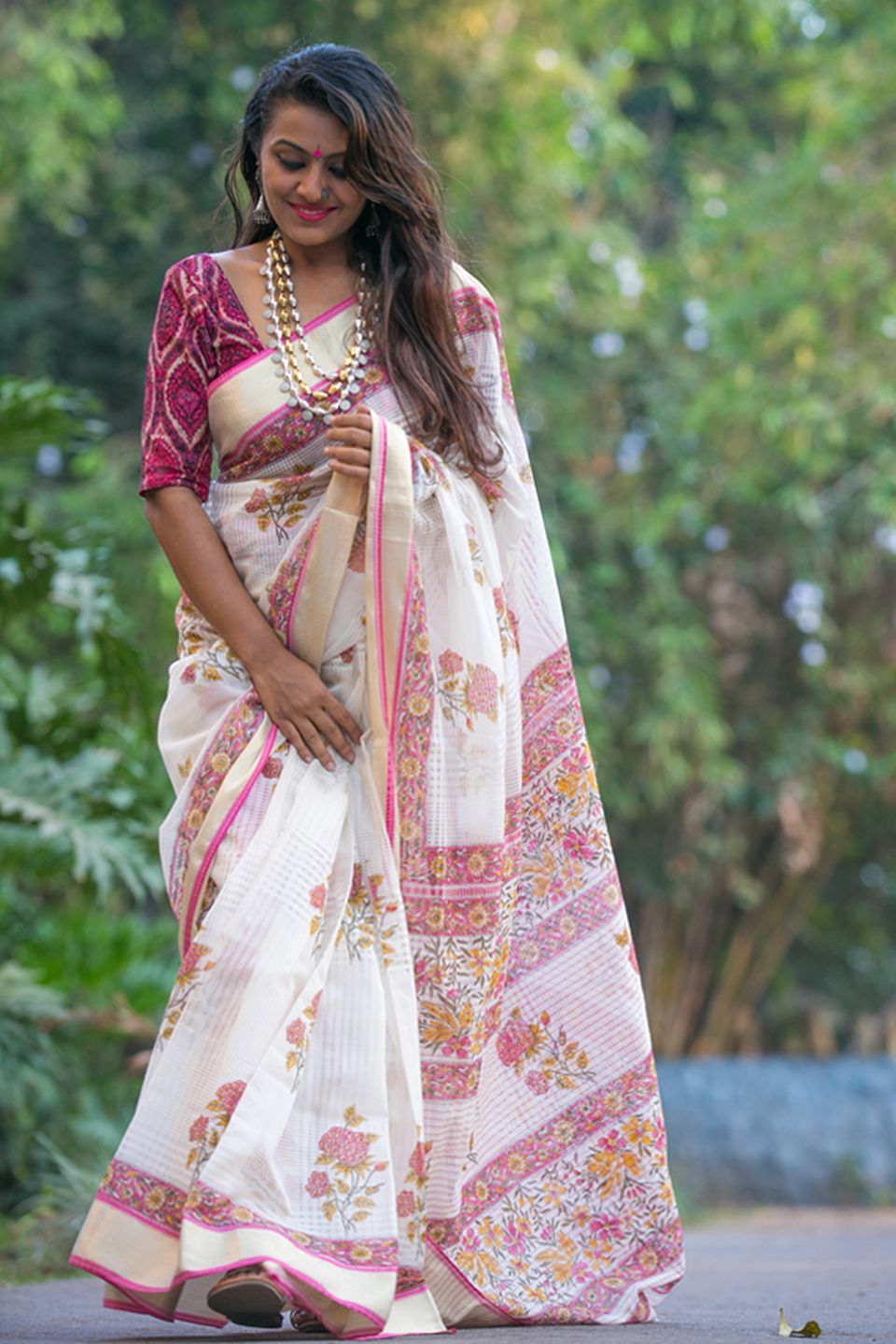 Swati Mukund, our face for these sarees, was the perfect fit in our mind for blogging about them.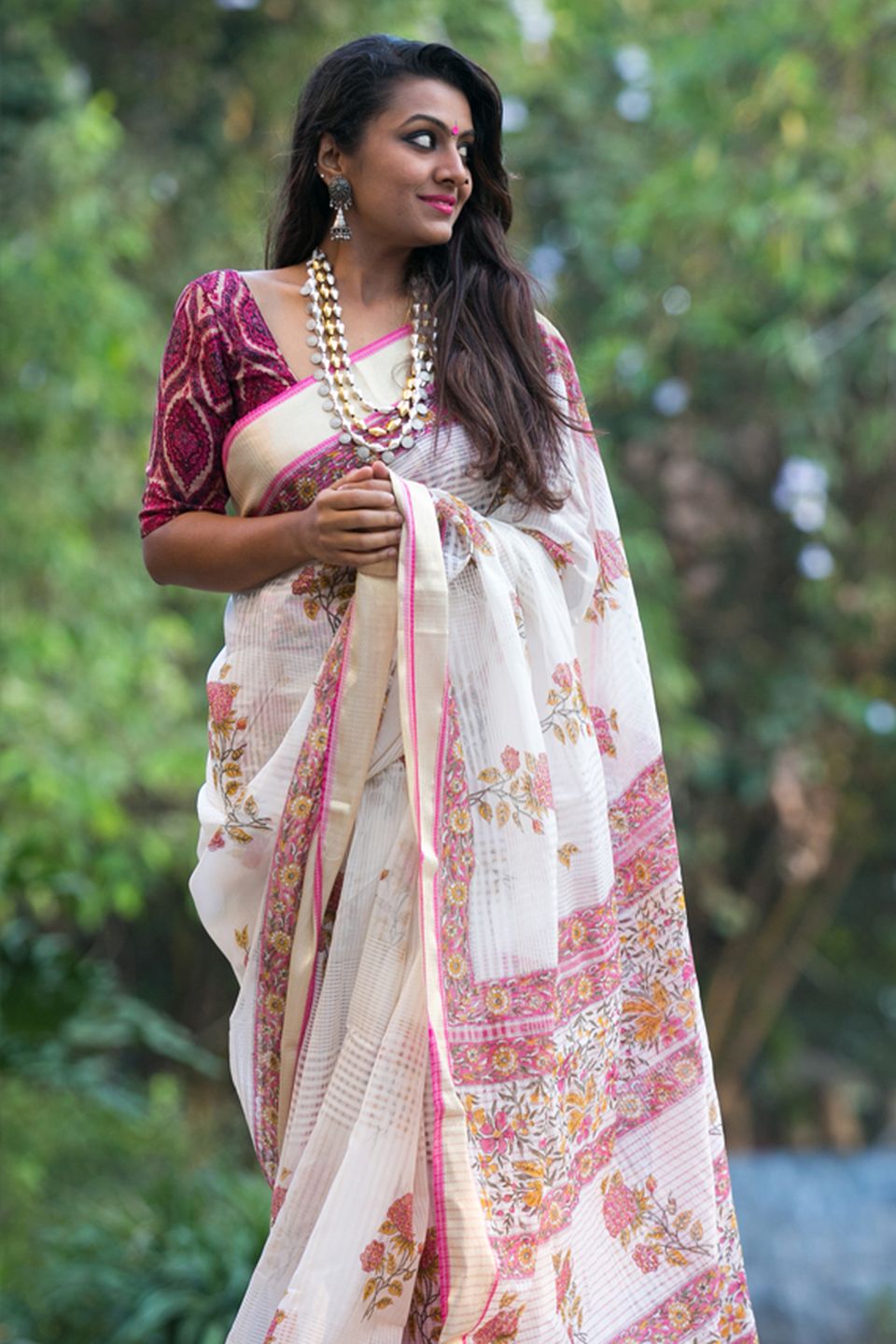 These beautiful white Gossamer Silken beauties are further enhanced with Hand Block print in hues of Pink & Yellow, making the saree a classic pick for anyone & any occasion.