About the Collection: We wanted to create Chikankari on pure Handwoven, Authentic Chanderi, but at a price point that can be enjoyed by everyone & create a saree that is a fantastic buy at all times, & for all occasions. We styled this shoot as a mix between Holly Golightly in Breakfast at Tiffany's & Sharmila Tagore from An Evening in Paris.
Story of the Blog: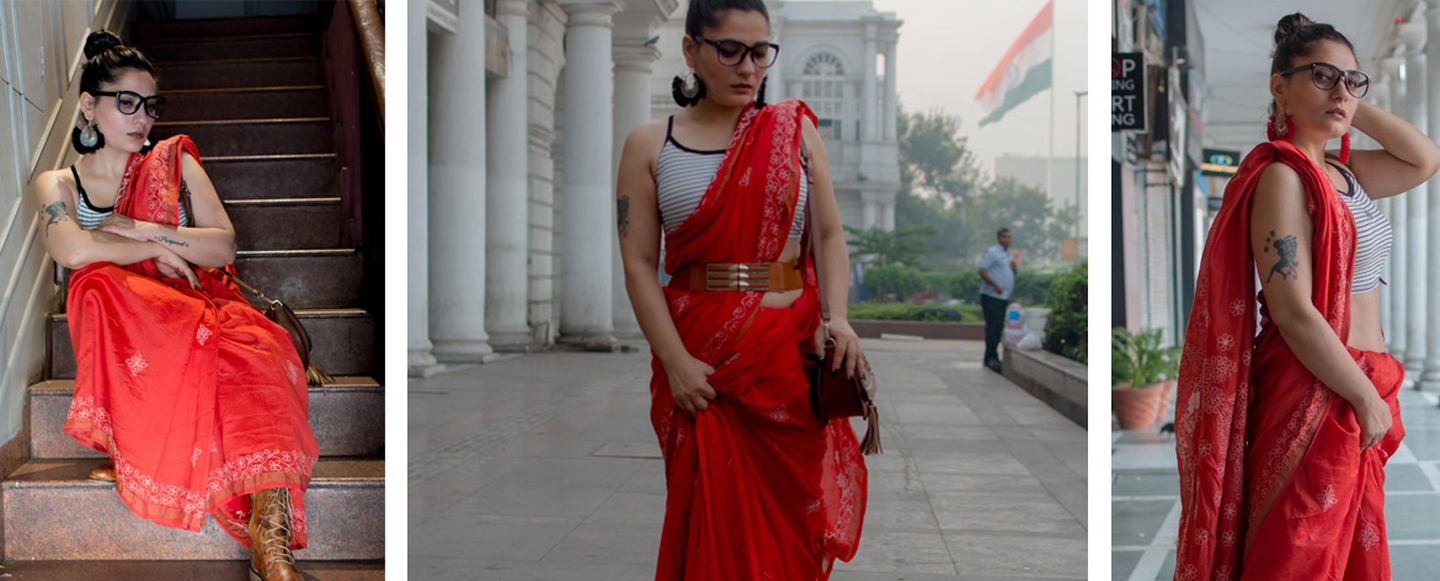 What the black dress represents for Holly Golightly in Breakfast at Tiffany's, a blazing red saree represents for the Indian Woman in life.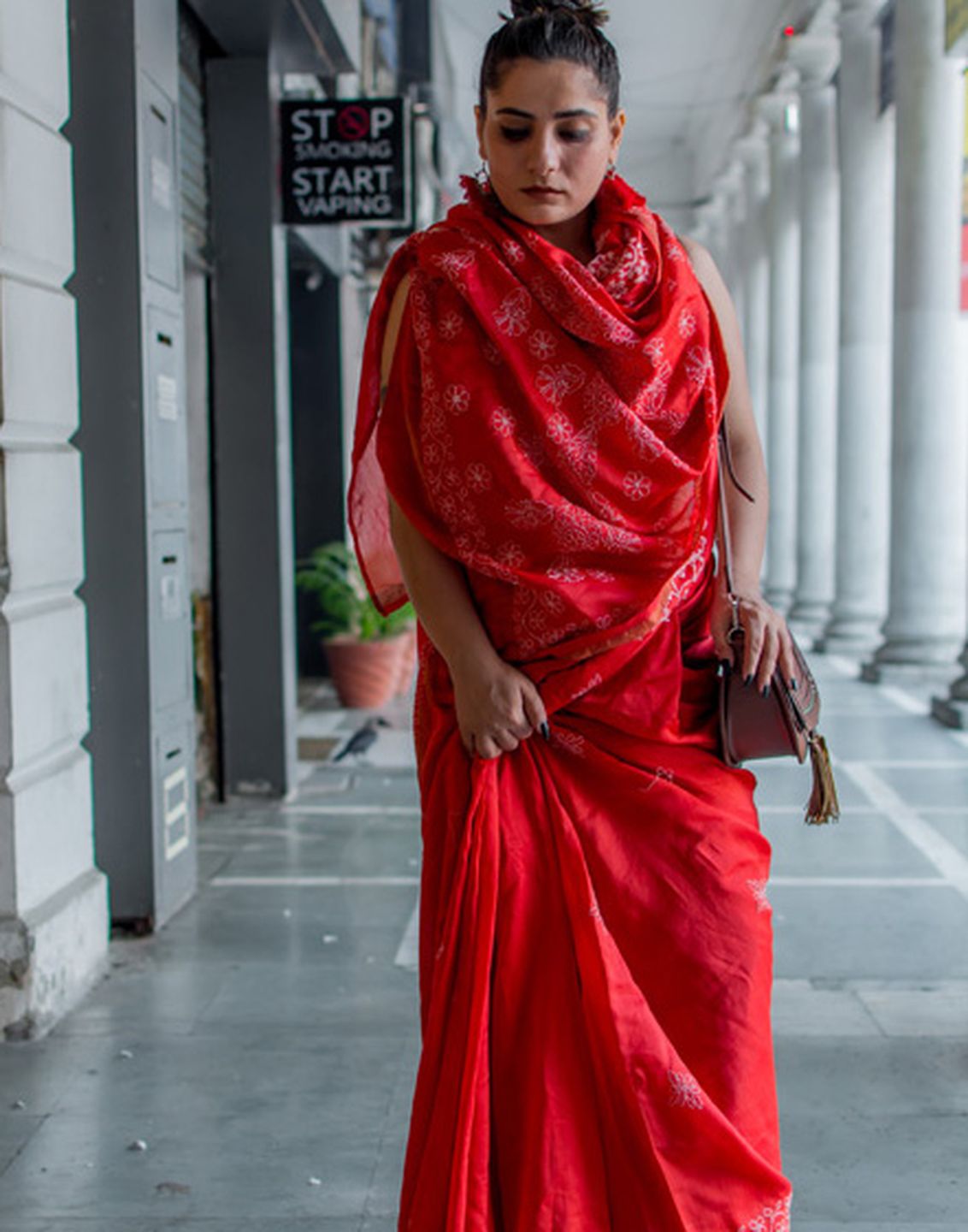 The sarees were a first to embroider by Chikankari artisans who are not used to such fabrics. They had first given up thinking this material cannot be worked upon. But we insisted. Gradually when the final result came, they were as happy as we were!!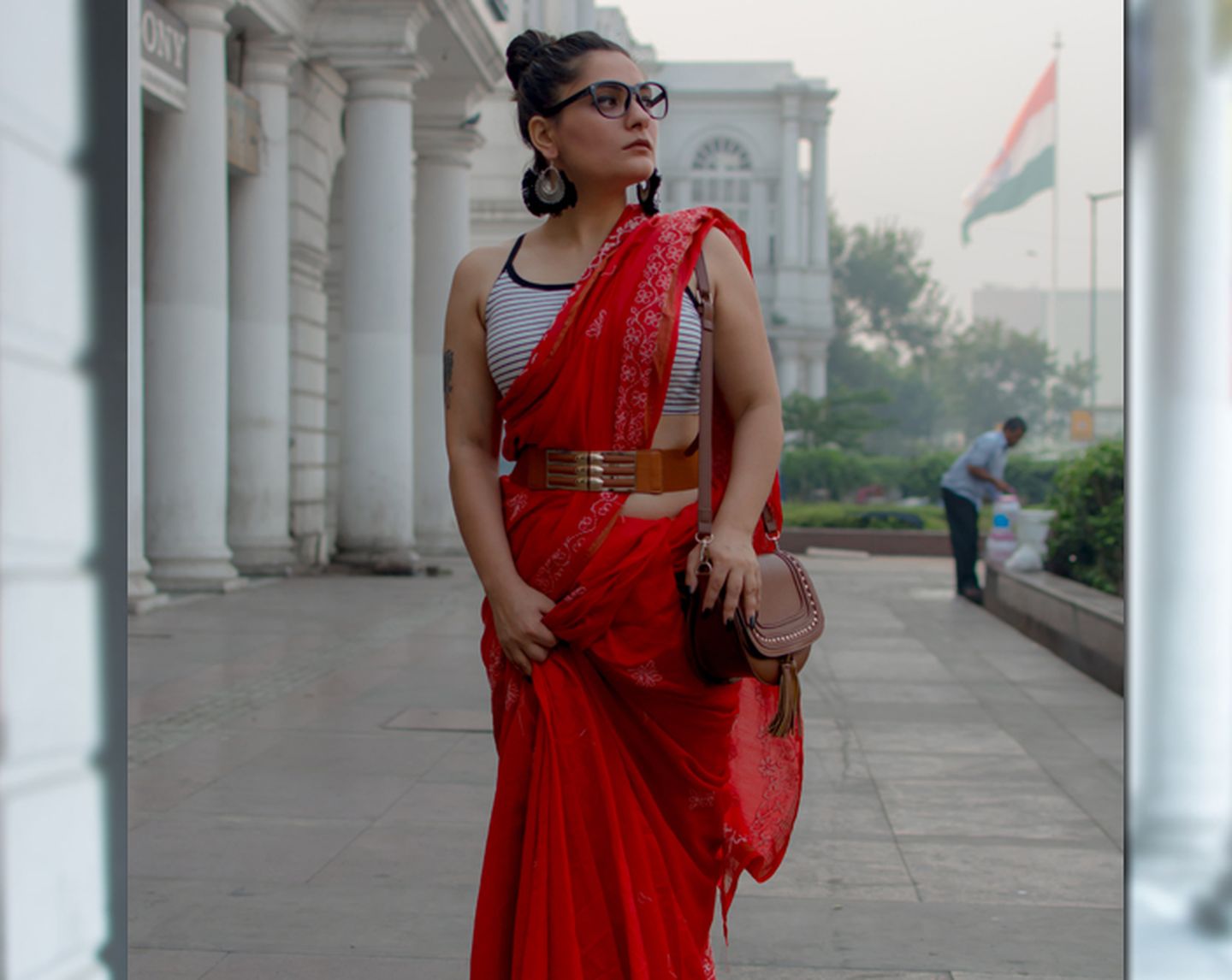 A throwback to the opening scene in Audrey Hepburn's classic, Breakfast at Tiffany's, our photo blog here focused on our blogger, RiyaRaina, from Liner n Heels, taking Meiraas Created ChikankariSaree on Handloom Chanderi for a Regal Rendezvous in Connaught Place, CP.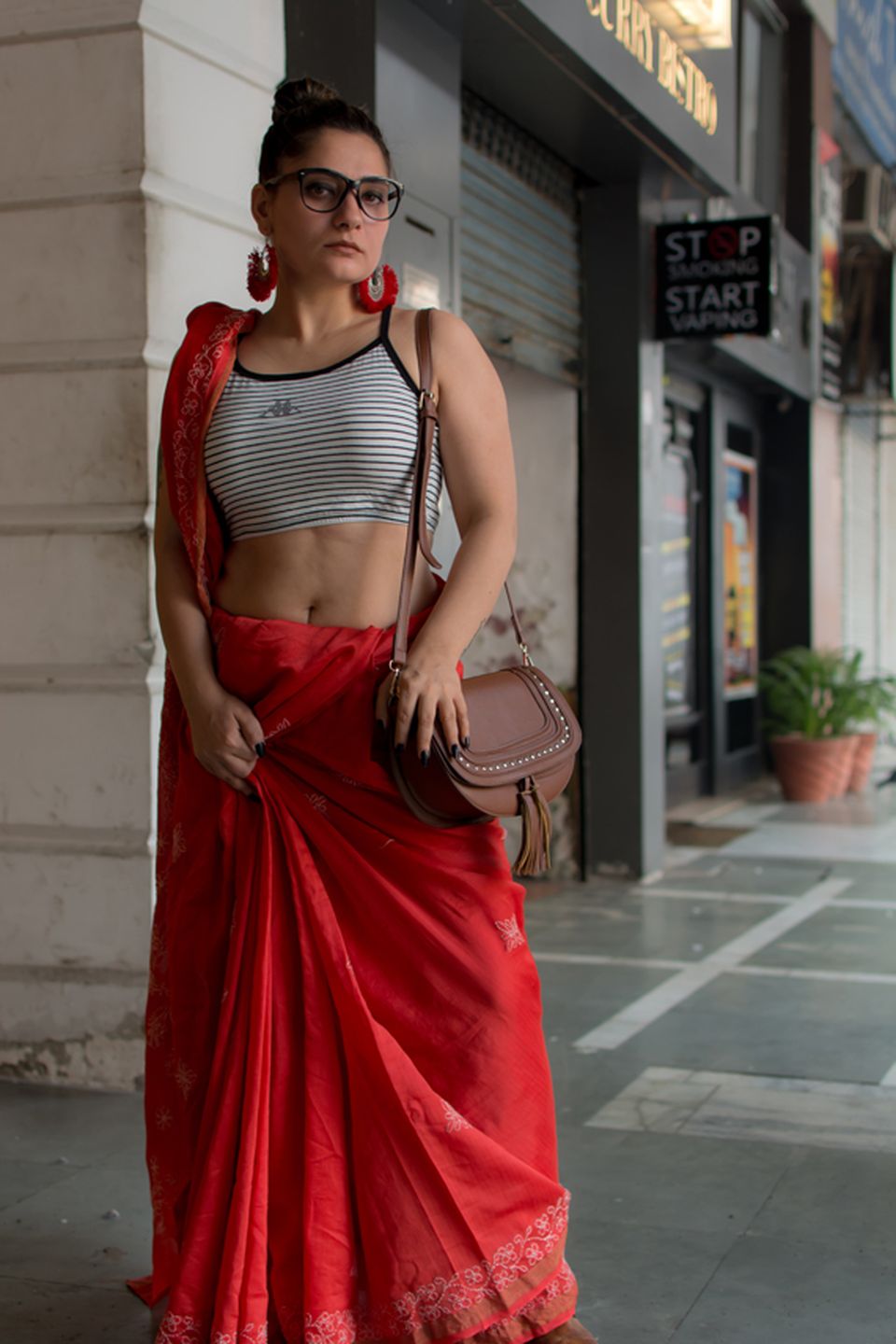 We wanted to break the notion that a Chikankari Saree on Handwoven fabric can only be worn by a certain age group or in a restricted style, and Riya proves it in this beautiful journey.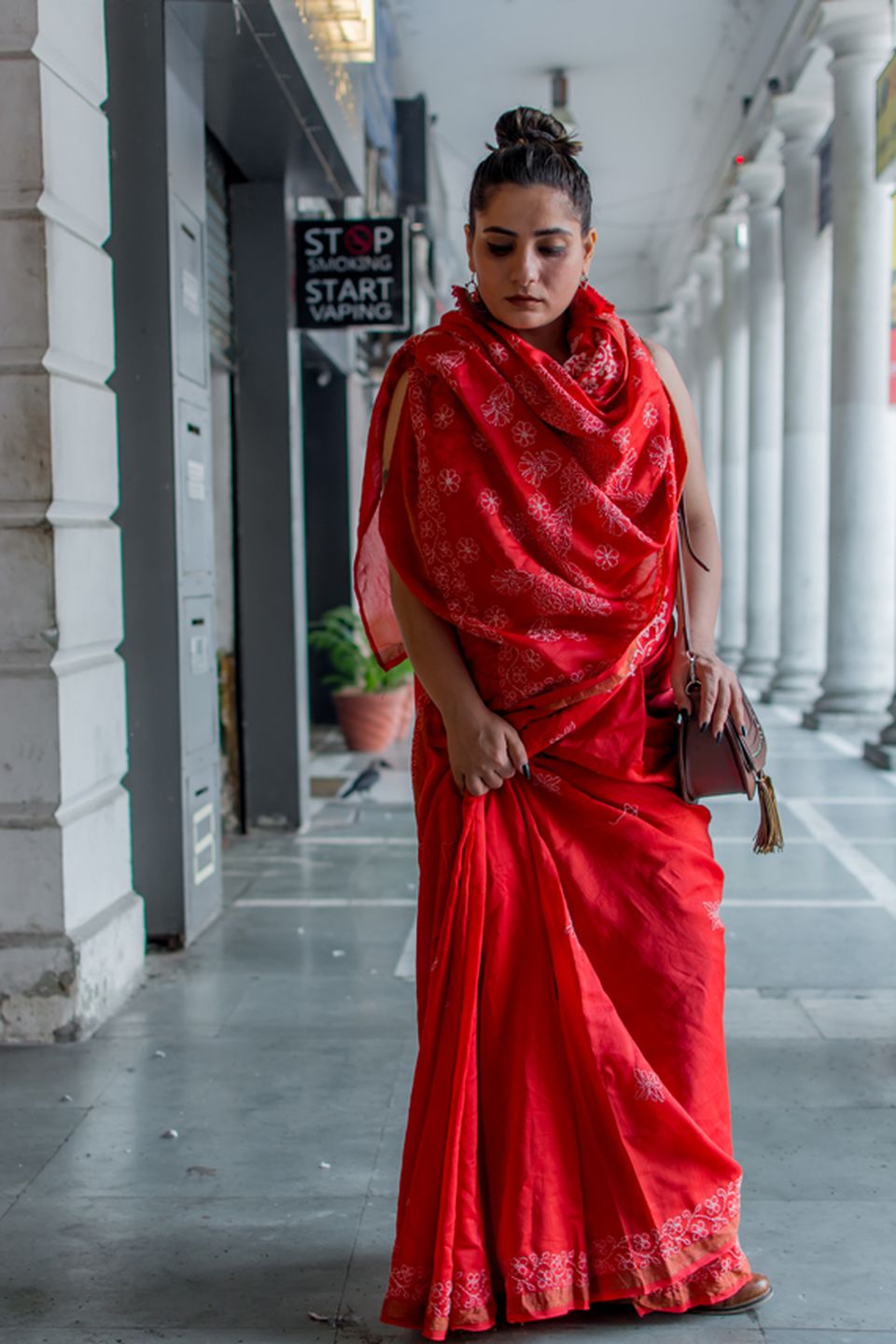 Whether sporting it up with a tank top; or cinching at the waist with an Obi belt; or having fun with the palla in various styles – scarf wrap being our favourite, a saree is the go to garment in any woman's wardrobe.