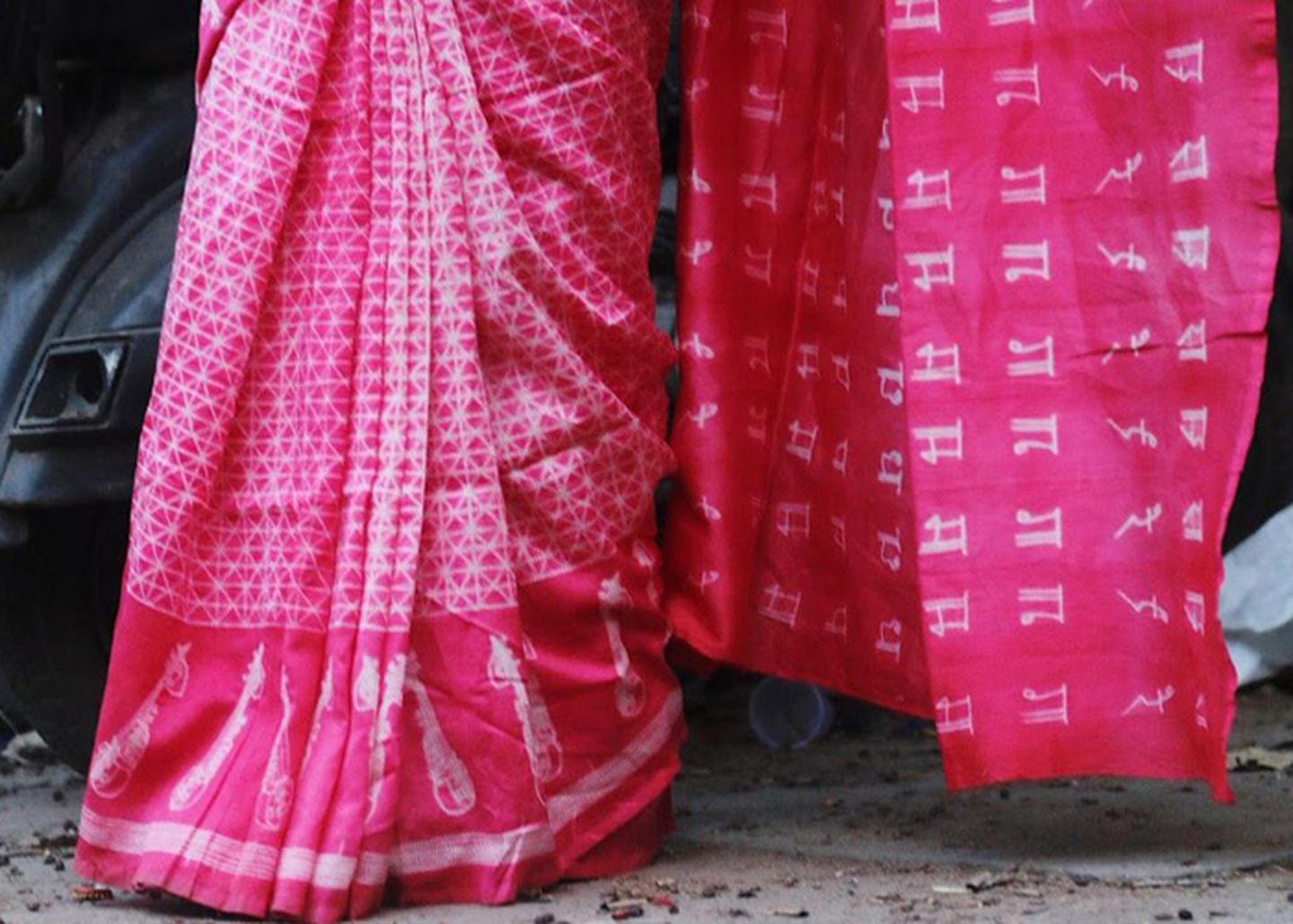 KATHAA collection is a Story we wove into Shibori art of Tie & Dye sarees. Shibori is a Japenese art of Tie & Dye; however in India it has gained a completely new form of Embroidery based Tie & Dye. The Japenes NUI Shibori is very different from its Indian version that has experimented with lot of colours, patterns & motifs using a distinct style of its own.
We developed four themes for this Concept Collection – Indian Classical, Jazz, Desert States & Aqua.
Each design was drawn in house by an artist on paper & then it was used to trace patterns on fabric & embroider them. The embroidery was later used as resist to Tie & Dye the fabric
Only premium high quality Handwoven fabrics have been used to make these sarees, adding to their distinct appeal.