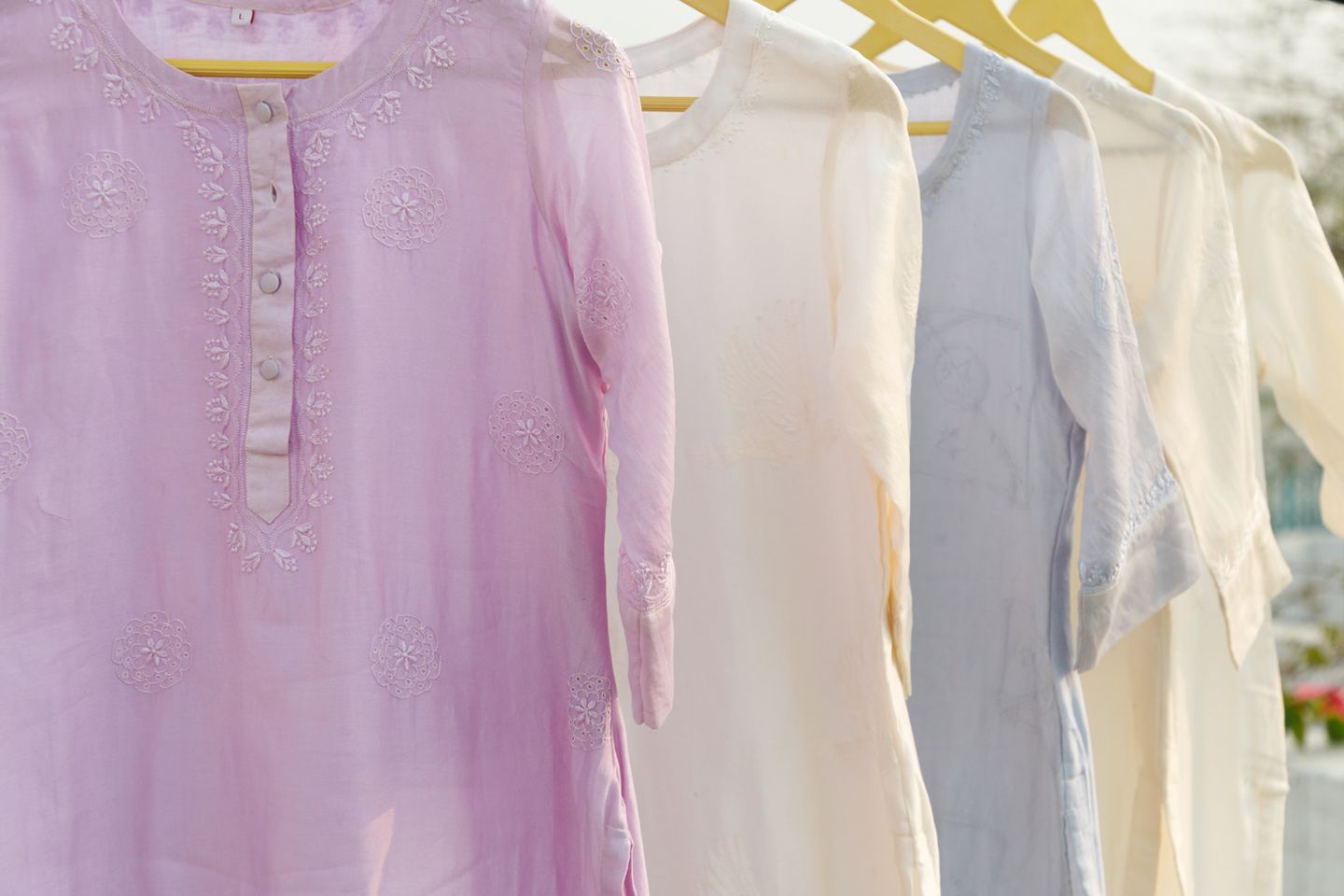 Our journey had started one dry, dusty, hot May afternoon in Lucknow…
The quest was to see real Chikankari; Chikankari that we hear was favourite in the court of Chandragupta Maurya, Chikankari that was Noorjahan's revival project or maybe a brain child, Chikankari that royalty of India used to wear, the Chikankari that was not visible anywhere in posh Lucknow Markets or the Old Chowk bylanes anymore.
Our quest led us just on the outskirts of the city in searing heat, and in a small home where women were bent over swatches of indigo blocked fabric, needles deftly & very quickly spinning in & out of delicate fabrics, like a ninja's warrior blade: Stealthy, Quick, Perfect!!
It is here that we saw what our Awadhi Legacy once stood for; it is here that we saw lost stitches, dying work of art, and it is here we decided to bring them back.
Meiraas (Urdu word that means LEGACY) started in 2015 and was grown with the perspective to treat handcrafted apparels like wearable art & their creators as artisans. We do not believe that handloom & handcrafted is a dying sector that needs charity; we believe that years of indifference from authorities & consumers alike has rendered these beautiful art forms as commodities in an extremely price conscious market.
Starting from Chikankari we have now added Shibhori, Chanderi & Maheshwari also in our portfolio of work.
Our aim, from inception, has been to understand the Legacy & History of each craft we deal in & slowly revive them as Art Forms, instead of products. 
Significant work of Meiraas includes:
Chikankari "lost stitches" Revival – revival of Hathkati, Hool, Tepchi
Kaamdaani Embroidery Saree Revival
Creating New Chikankari Moulds to explore the myriad possibilities with this historic
embroidery art.
Reviving 200-year-old Chikankari Moulds to revive a legacy.
Exploring lost weaving forms of Maheshwari
Creating Concept collection in the crafts we deal in.
Creating Fusion Craft pieces.
India's ONLY Chikankari brand to experiment this craft on Purest Handloom fabrics.
We strive to create not just clothes, but Wearable Art!! We like to create Heirloom pieces that you
would like to hand down for generations.