About the Collection: The subtle notes of Chikankari got the colours of Mughal Gardens & spread themselves in a kaleidoscope of hues on White HandwovenMulmul. A Concept saree created by with original Mughal BootaMeiraas Motifs.
Pleats and Pallu
Story of the Blog: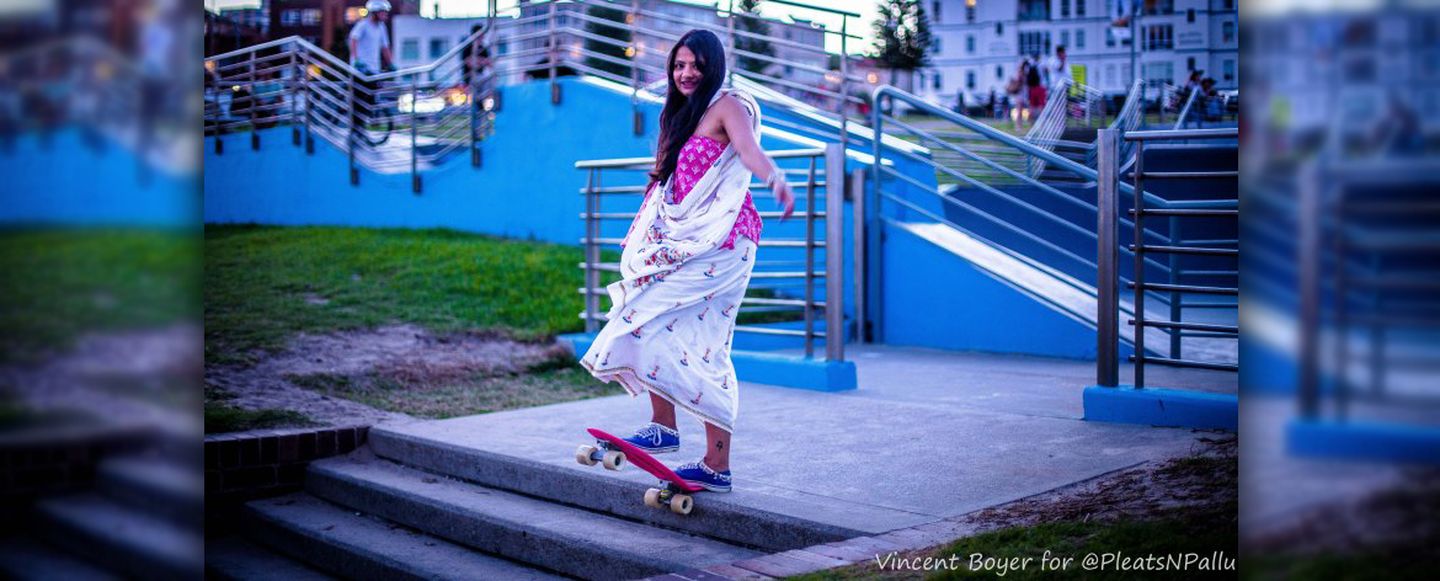 Tanaya Das aka Pleats N Pallu, does not drape a saree, she feels the saree & the essence of the saree. She refers to a saree as "she"…Saree is her friend, her "saheli", her "mitr". Tanaya redefines Saree by associating drapes with only & only comfort & spontaneity of mood.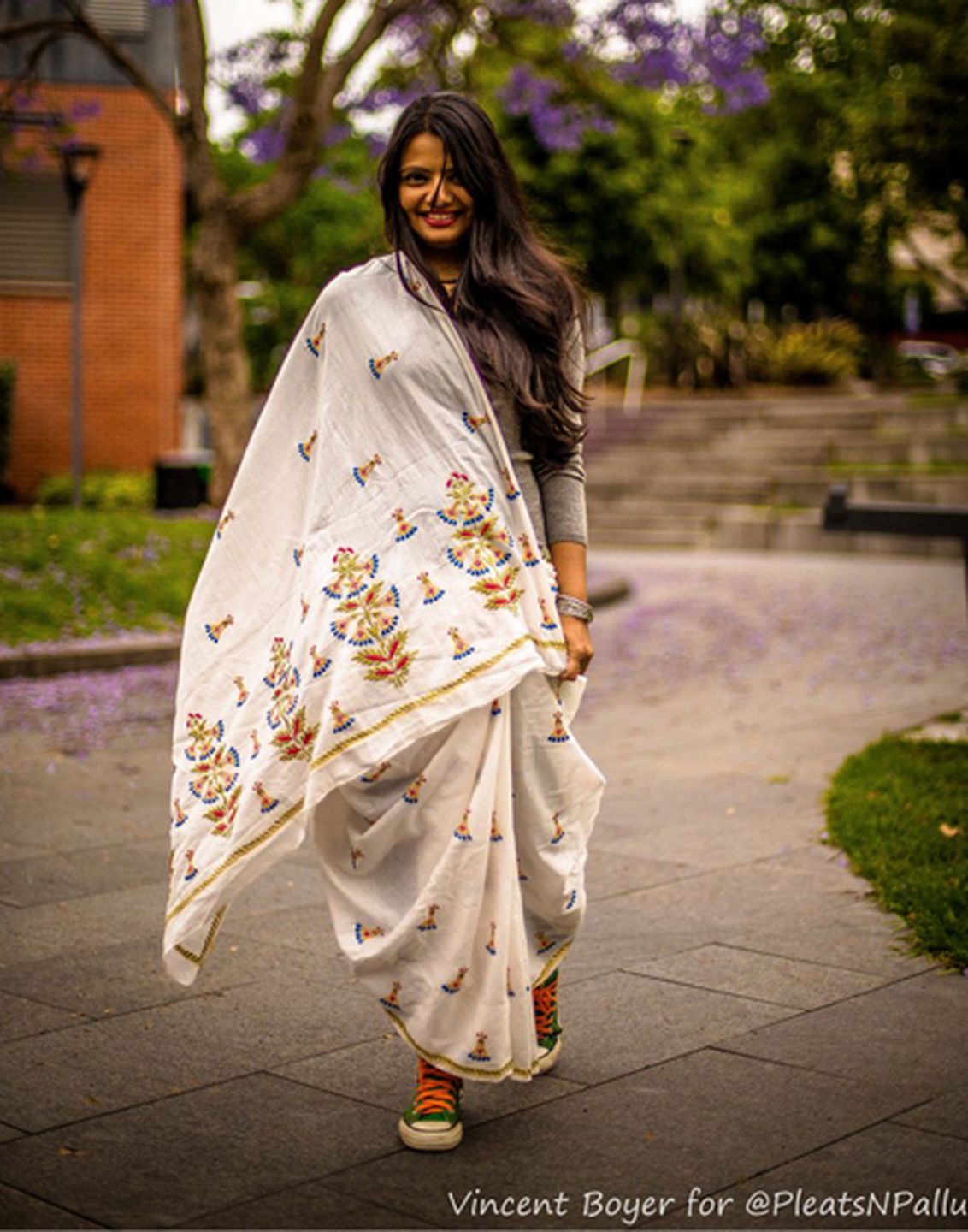 A day of spring in Australia…a lady who is in love with Sarees…and Roller Skates!!!.
Yes you read that right!!!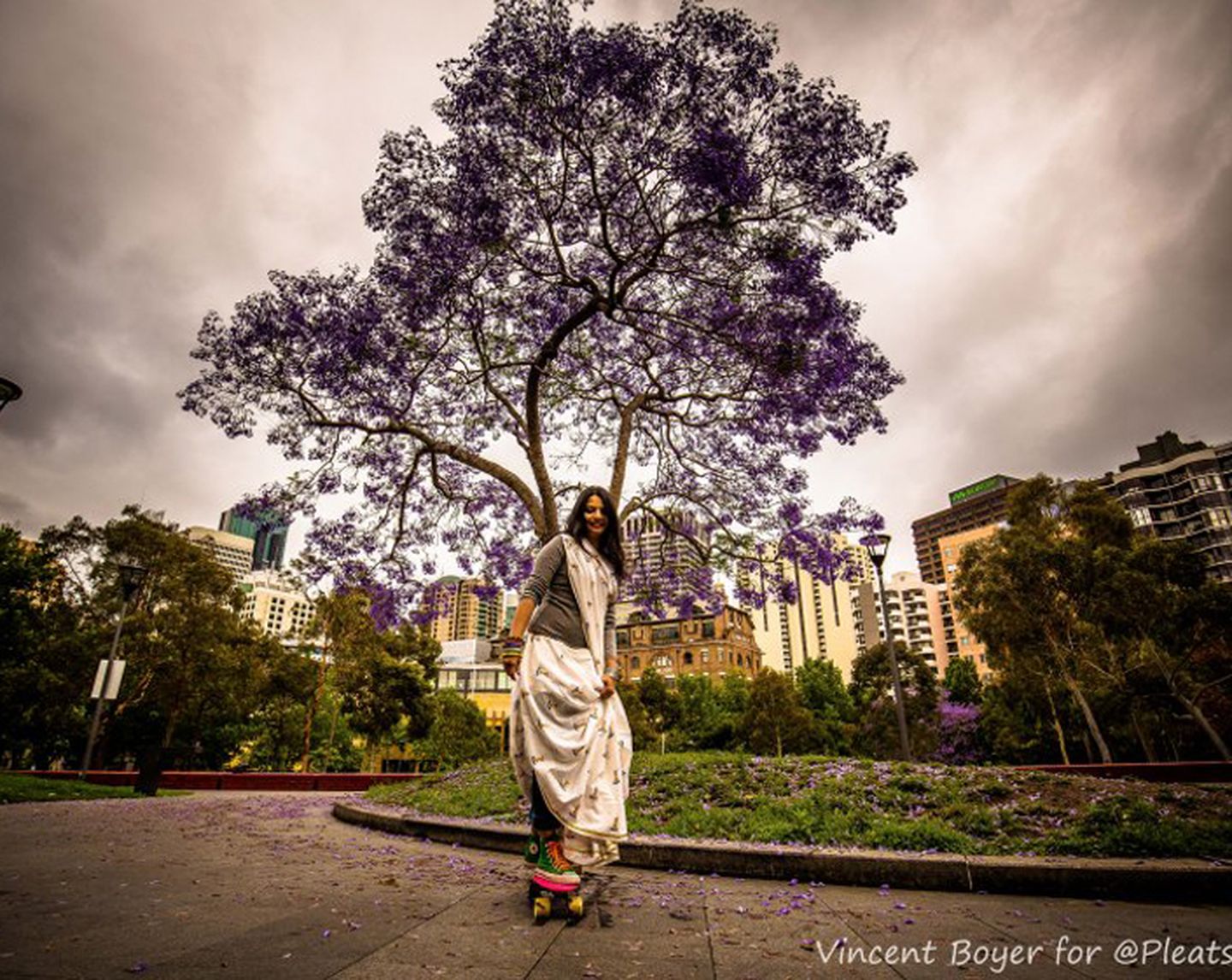 She brings back the magic of 6 yards and their myriad possibilities by breaking all set notions of draping them.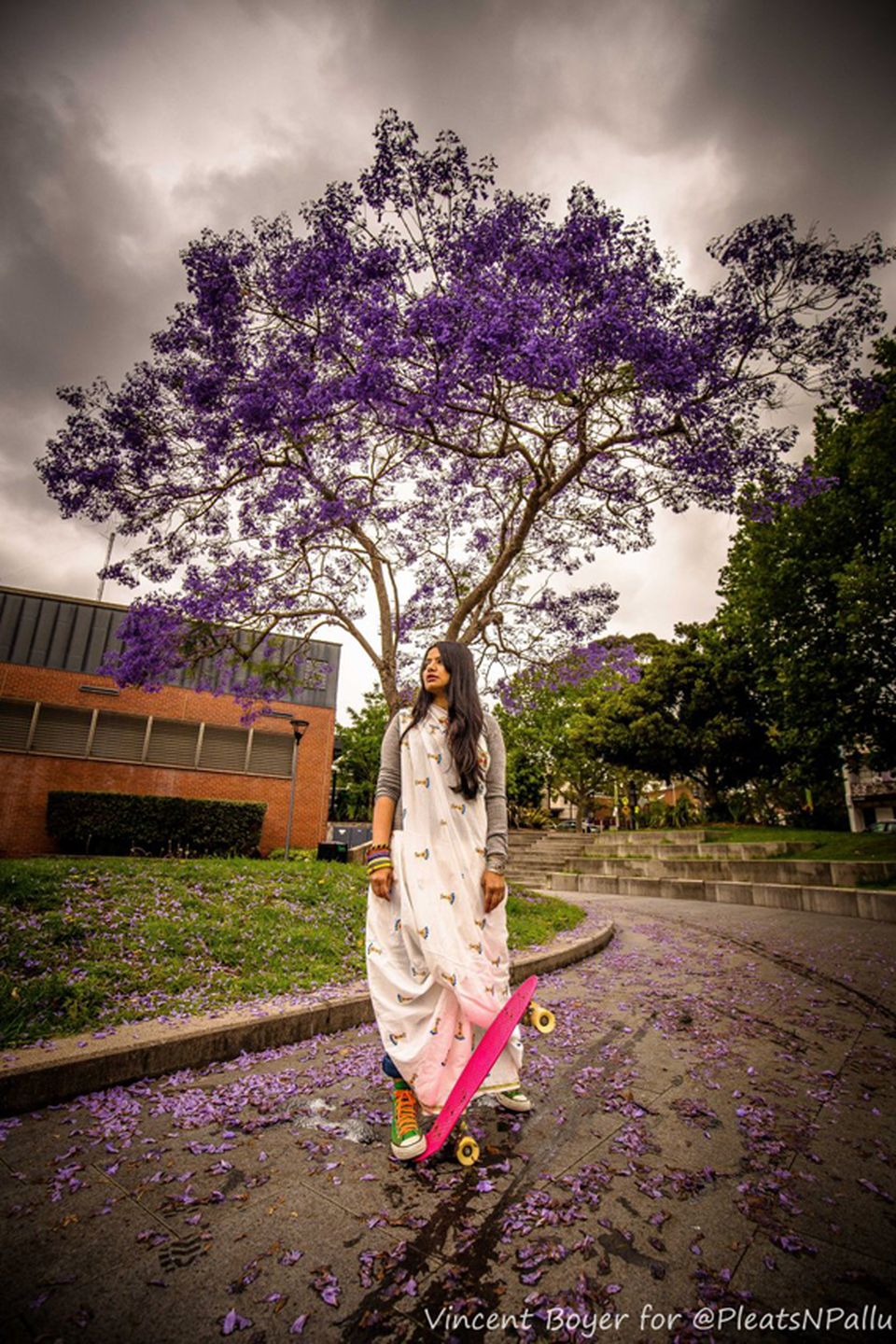 We never thought in our wildest dreams that Chikankari could be associated with Roller Skates…thereby emphasizing on what we created with this saree…Pure Comfort to do anything!!!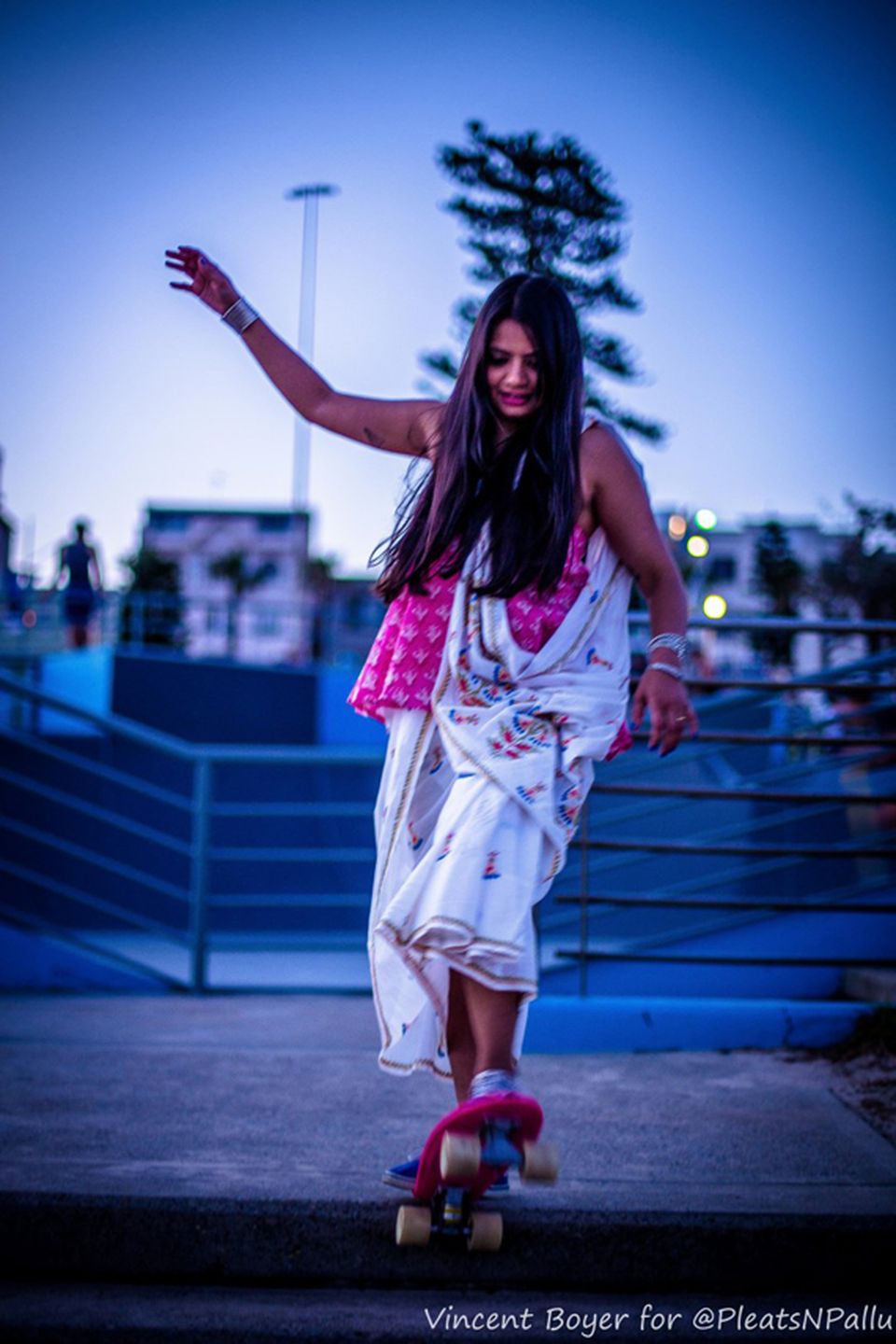 After all, it was just another day…But oh…what a day!!
Please read her thoughts on our Saree here.
Click Here